You can finally reserve a Tesla Semi
The heavy-duty EV could help eliminate a major source of emissions.
Five years after unveiling a prototype of the Tesla Semi, Elon Musk's auto company is finally accepting the public's orders for the heavy-duty EV. A delivery date for the vehicles is still TBD, but once they're on the road, they could help eliminate a significant source of emissions.
The Tesla Semi: Musk unveiled a prototype of the Tesla Semi, an all-electric Class 8 semi-truck, in November 2017.
Some details on the vehicle have changed since then, but as of 2022, the Tesla Semi will be available in two models: a $150,000 version with a 300-mile range and an $180,000 one with a 500-mile range. For comparison, a new Class 8 truck typically costs about $117,000.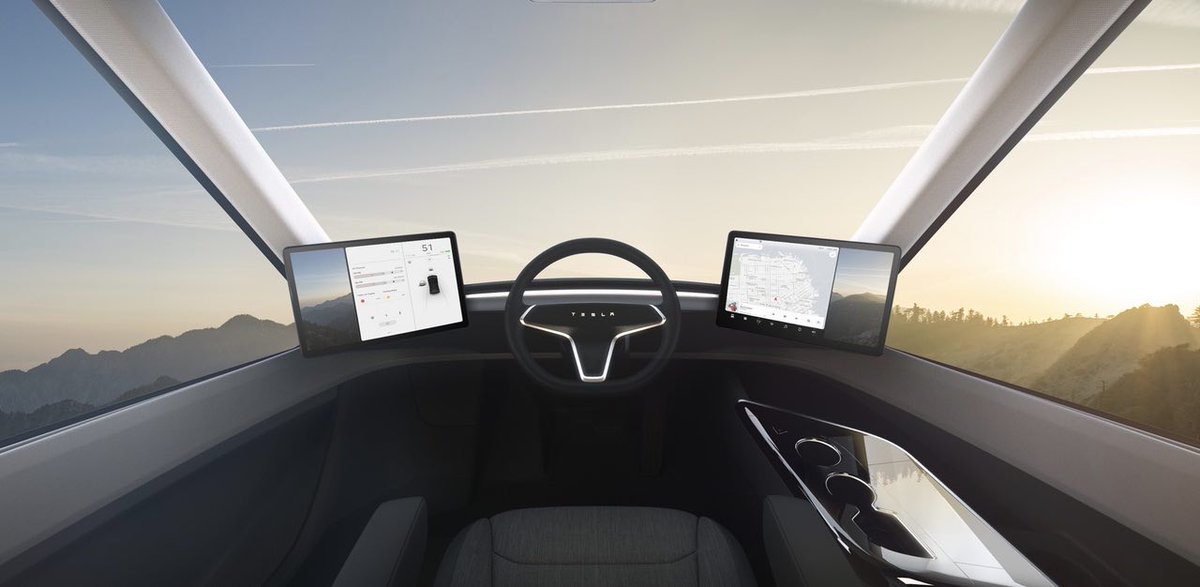 Each Tesla Semi model will be able to accelerate from 0 to 60 mph in 20 seconds while carrying 36 tons of cargo. The vehicle will come equipped with Enhanced Autopilot and feature a unique cockpit with a centered driver's seat flanked by two screens.
Tesla is building solar-powered Megacharger stations that will reportedly be able to add 400 miles of range to a Tesla Semi in just 30 minutes. (It's not clear how long it takes to power up the vehicle using a Supercharger, but it'll be a lot longer.)
Order up: Within six months of unveiling the Tesla Semi prototype, Tesla had secured about 2,000 reservations from Pepsi, Walmart, and other companies. On May 16, InsideEVs reported that the company was finally accepting orders from the general public.
The reservation process starts with a $5,000 credit card payment, followed within 10 days by a $15,000 wire transfer to Tesla, plus another $20,000 down for any additional trucks. The $5,000 payment is refundable, but once the wire transfer is complete, your deposit is Tesla's.
Ready to wait: Production of the Tesla Semi was supposed to begin in 2019, but it has been repeatedly delayed. The most recent claim — made by Musk in April 2022 — is that it'll kick off in 2023.
The reservation page on Tesla's website doesn't say when customers should expect to receive their trucks, either: "The timing of your order may depend on development, manufacturing and production schedules, among other factors."
The big picture: Tesla isn't the only company looking to electrify road freight — Volvo, Freightliner, Kenworth, and others all plan to begin production of electric semis soon, and some companies, including BYD and Nikola, already have vehicles on the road.
Tesla says its Semi will save drivers 50% on fuel costs, and if those savings extend to other heavy-duty EVs, we could see the vehicles supplant their fossil fuel-powered predecessors — and eliminate about 6% of the US's greenhouse gas emissions in the process.
We'd love to hear from you! If you have a comment about this article or if you have a tip for a future Freethink story, please email us at [email protected].