These color-changing sutures can catch infections
The color-changing sutures may be able to catch infections early, preventing more surgery.
Iowa City teenager Dasia Taylor hopes to catch surgical infections as quickly as possible. Her method? Beet-juiced, color-changing sutures.
Taylor's research earned her a spot among the 300 finalists in the 80th Regeneron Science Talent Search, a nationwide contest for high school seniors put on by Society for Science.
"I wanted to conduct research. I didn't think I was going to get this far," Taylor told The Gazette's Grace King. "This was really a chance for me to branch out and use my creativity.
"I love my project, and to find out that it was working and to get the results I did, I was over the moon."
Taylor's interest in surgical sutures began a few years prior, after being given a set for Christmas, King reported. (Literally, an actual box of them — she was interested in becoming a surgeon at the time.)
The impetus for her color-changing sutures came from learning about "smart sutures," which can warn of infection via changes in a wound's electrical resistance, Smithsonian Magazine reports. When the sutures' conductive surface detects a change, it sends a warning to a smartphone or computer.
Which is all well and good in the U.S. but, as Smithsonian notes, may not be practical for patients in developing countries, where up to 11% of surgical wounds develop infections, according to the WHO. And among women who give birth via c-section in Africa, up to 20% can suffer infections, Smithsonian reports.
Taylor saw a chance to make a difference.
"I've done a lot of racial equity work in my community, I've been a guest speaker at several conferences," Taylor told Smithsonian. "So when I was presented with this opportunity to do research, I couldn't help but go at it with an equity lens."
The seventeen-year-old spent months of Fridays doing research under the tutelage of her chemistry teacher, Carolyn Walling, at Iowa City West High School. Taylor's eventual solution was to take advantage of the natural pH levels of the skin.
Skin pH levels typically hover around 5, but an infection can cause pH to spike. When it does, Taylor's color-changing sutures, dyed with beet juice, go from red to purple.
"I found that beets changed color at the perfect pH point," Taylor told Smithsonian, around a pH of 9. "That's perfect for an infected wound. And so, I was like, 'Oh, okay. So beets is where it's at.'"
Because changes in pH happen early in infection, Taylor hopes the color-changing sutures can help spot infections early, when antibiotics can treat them, instead of more invasive measures.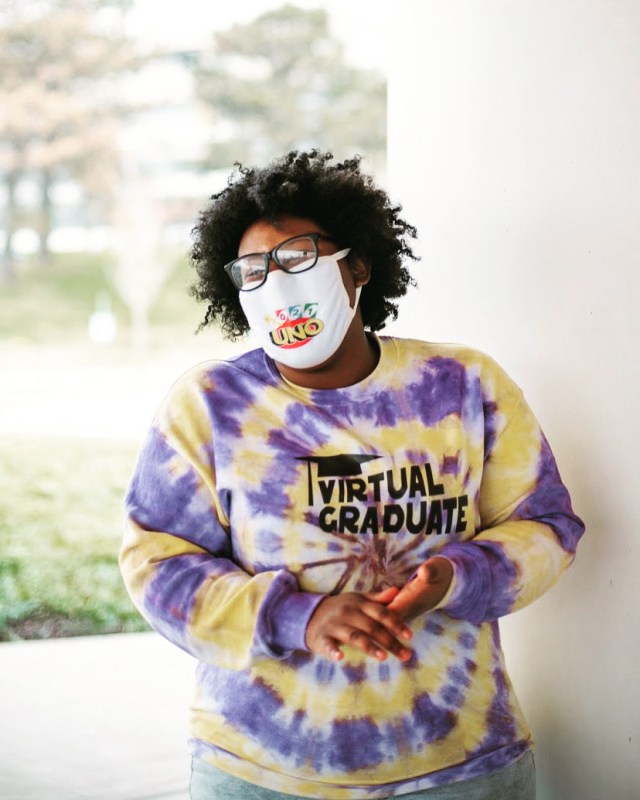 Figuring out the correct material to use for the color-changing sutures proved the most challenging part, The Gazette reported — a grinding process of trial-and-error. Taylor also needed to learn how to work in a sterile environment to test the sutures with bacteria provided by Iowa City West.
"I had to learn the proper technique of putting on a glove. I had never learned that before," Taylor told King.
Although she didn't make the Science Talent Search's top 3, Taylor has another important victory under her belt.
She entered her project into the Junior Sciences and Humanities Symposium, a STEM competition sponsored by the Army, Navy, and Air Force, in March of 2020 and immediately noticed she was the only black student in the room.
"Being in the room knowing stereotypes were flying and to be able to prove them wrong and win first place was phenomenal," Taylor told King.
"My mom and I talk about it all the time. I often find myself in white-dominated spaces. That's definitely one for the books."
We'd love to hear from you! If you have a comment about this article or if you have a tip for a future Freethink story, please email us at [email protected].