How Old Skool Café helped this teenager overcome adversity after trauma
After suffering a violent gang beating, Desiree Maldonado turned from a shy and nerdy 14-year-old kid to a hard and angry rebel. This is how one restaurant job changed her trajectory.
Desiree may never have been attacked if her pajamas had been blue. Or purple. Or orange. Or any other color besides red.
Her life had never been easy, but one night in the laundry room, 12 years ago, it was about to get a lot worse. Desiree Maldonado was 14 years old at the time, a shy and nerdy kid who enjoyed school. She wasn't in a gang, but her three older siblings were in the Reds, and the San Francisco neighborhood where she and her grandmother lived at the time was Blue. That night, five boys and girls from the Blue gang came in, accused her of being with the Reds because of the color of her pajamas, and jumped her.
The beating was severe enough to cause medical complications that stayed with Desiree for a year.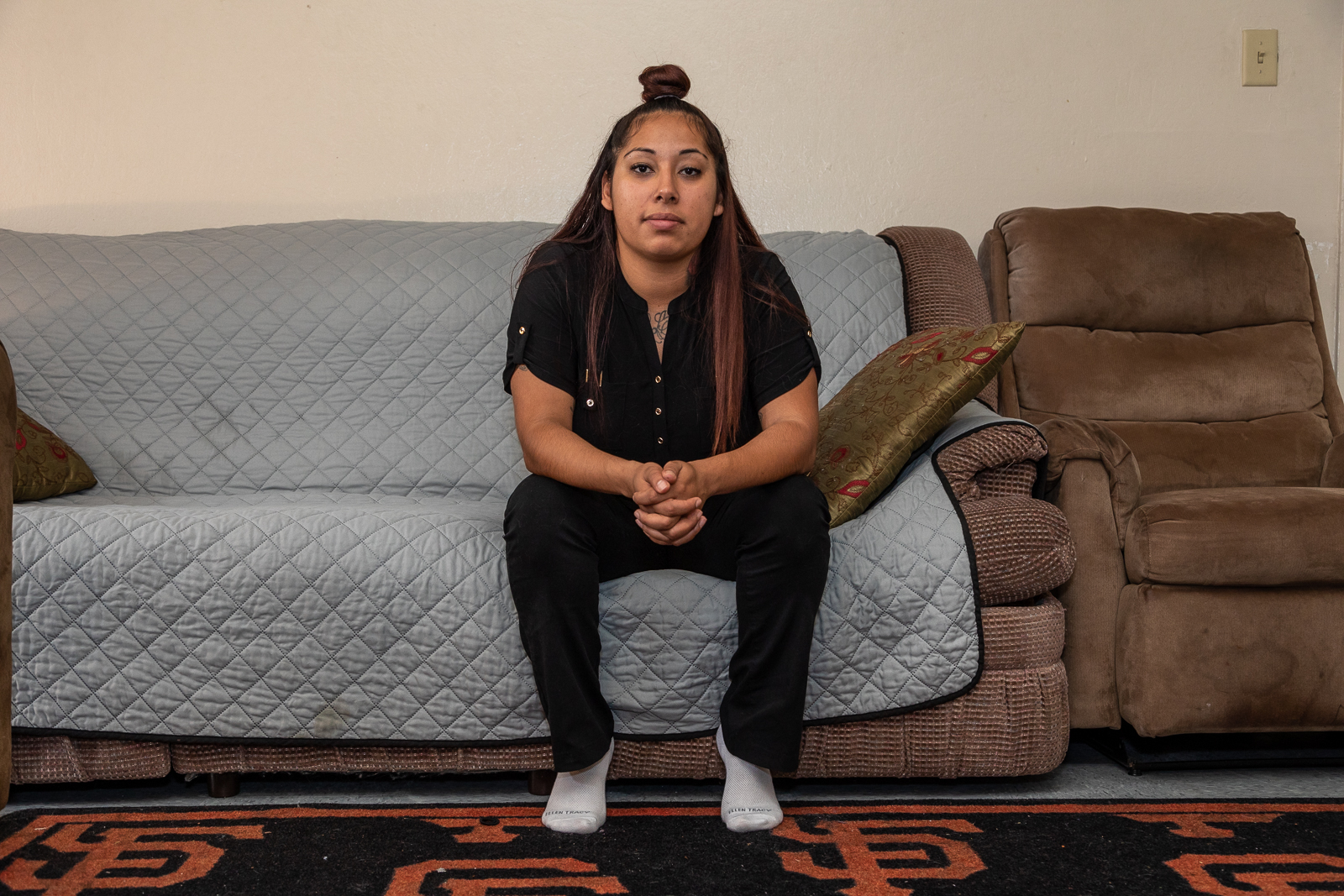 "I Didn't Care Whether I Lived Anymore"
That attack left her with more than physical bruises.
Fearing more gang violence, Desiree and her grandmother decided it was no longer safe to live in their city apartment. But their financial options were limited and where they moved to — a crackhouse in Oakland — wasn't much better. The house had no electricity or hot water, and Desiree took freezing showers while her grandmother stood guard. Because of the random shootings in the neighborhood, they were constantly afraid. One night, bullets came flying through the wall, nearly hitting Desiree's head as she lay on her bed.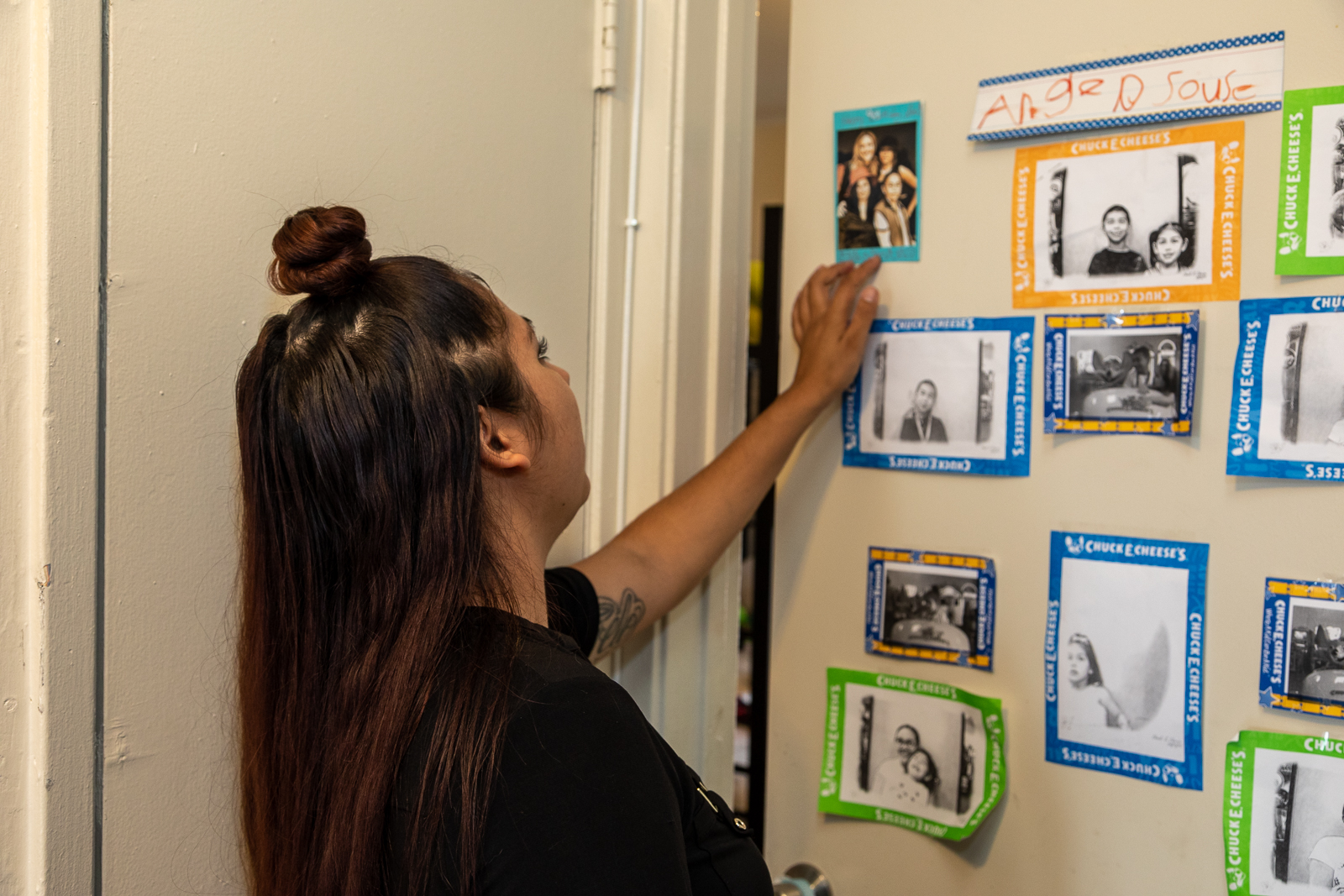 Sadly, this life hardened a shy and nerdy kid into an angry rebel.
"I get straight A's, I go to school, I did everything," she recalls thinking. "And I get jumped? I've never been in a fight, and I don't even gang bang. And so I was like: whatever. I'm going to start stealing. I'm going to start hurting people because they hurt me. I didn't care whether I lived anymore. I didn't care about anything."
This attitude spilled into every aspect of Desiree's life. She began drinking heavily. If she made it to school, she was frequently accompanied by a bottle of Bacardi-spiked juice. She had friends in gangs, and she tried to fit in — even engaging in fights and committing home invasions. This new lifestyle led to multiple encounters with law enforcement.
"I was giving up, trying to fit in. If this is what cool looks like, then this is what I'm going to do," she recalls her 14-year-old self thinking.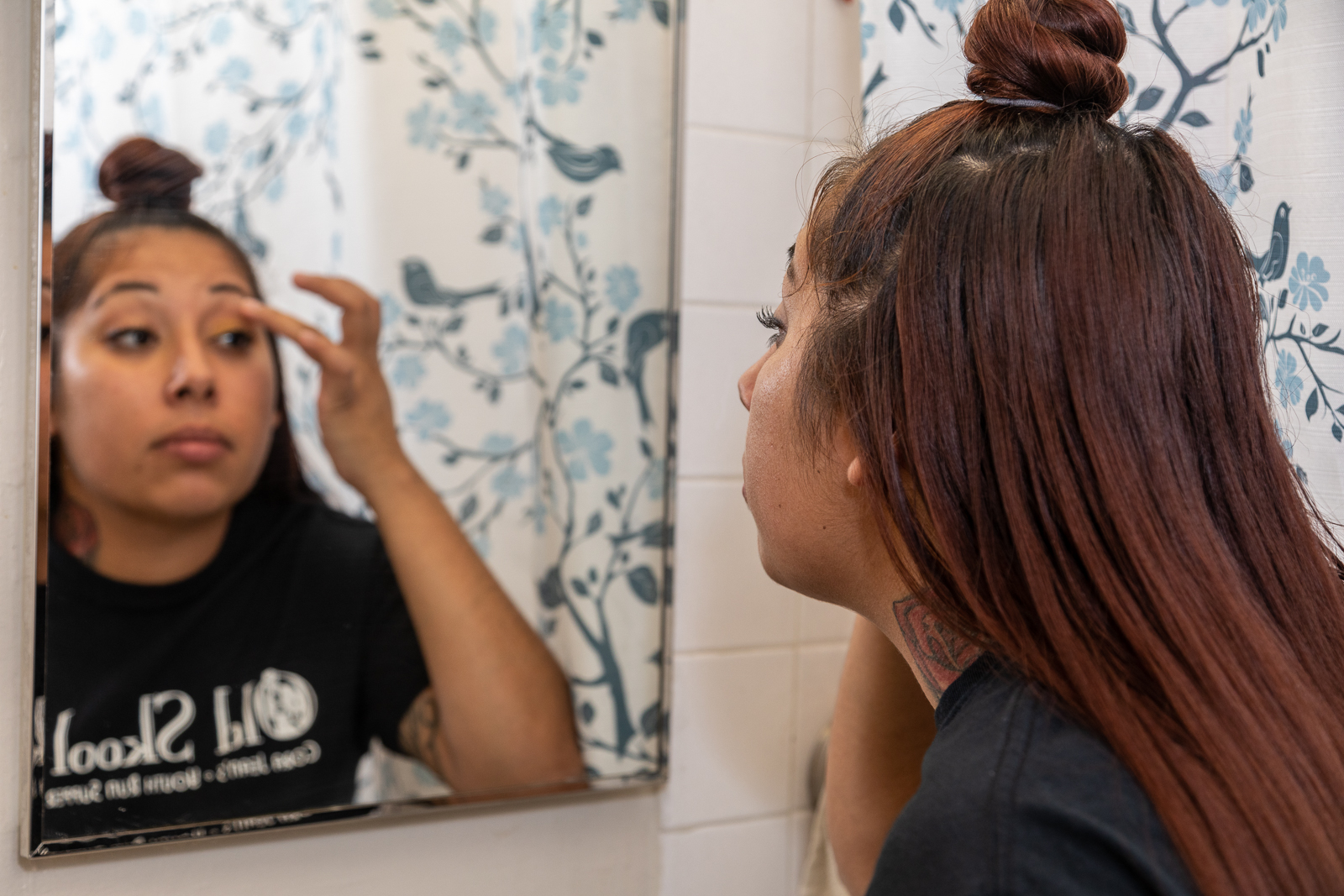 Desiree's destructive coping methods weren't unusual. Globally, it's estimated that a billion children between ages two and 17 have experienced physical, sexual, or emotional violence or neglect in the past year. These children are substantially more likely to engage in risky behavior like smoking, drinking, drugs, and sex. Unsurprisingly, they also have higher rates of mental health problems, including anxiety, depression, and suicide.
"I'm going to start stealing. I'm going to start hurting people because they hurt me. I didn't care whether I lived anymore. I didn't care about anything."

Desiree Maldonado
But Desiree's story doesn't end here. When she was the most lost, she was found by Teresa Goines and Old Skool Café.
"I Started From Zero"
In the late 1990s, Teresa was a juvenile correctional officer in Santa Barbara, watching young people cycle in and out of the criminal justice system. She was frustrated at the lack of opportunities for these young people outside of a life of crime — and she decided to do something about it.
Teresa left her job as a C.O. and started Old Skool Café, a 1940s-style supper club designed to be run entirely by youth who come from troubled backgrounds. Old Skool Café offers at-risk youth training in all aspects of running a restaurant from the kitchen to management. Alumni of the program are often hired on as full-time staff.
But for many, Old Skool Café is more than job skills and a paycheck — it's an opportunity to be a part of a family. They help each other, listen to each other, and care for each other — things many of the OSC youth didn't experience in their own families.
"(Teresa) met me where I was at and let me figure out what it was that I wanted to do," says Desiree, smiling. She came to Old Skool Café when she was 15, and she soon realized it was a way she could turn her life around. "Teresa had all these dreams for me and saw so much potential in me. And then I started to see that in myself."
Seeing Teresa and the other Old Skool Café members take an interest in her life, she was able to break out of the indifference she felt, and begin caring, too. She stopped stealing. She made progress in school. And she cut off contact with her old friends. "I started from zero," she recalls.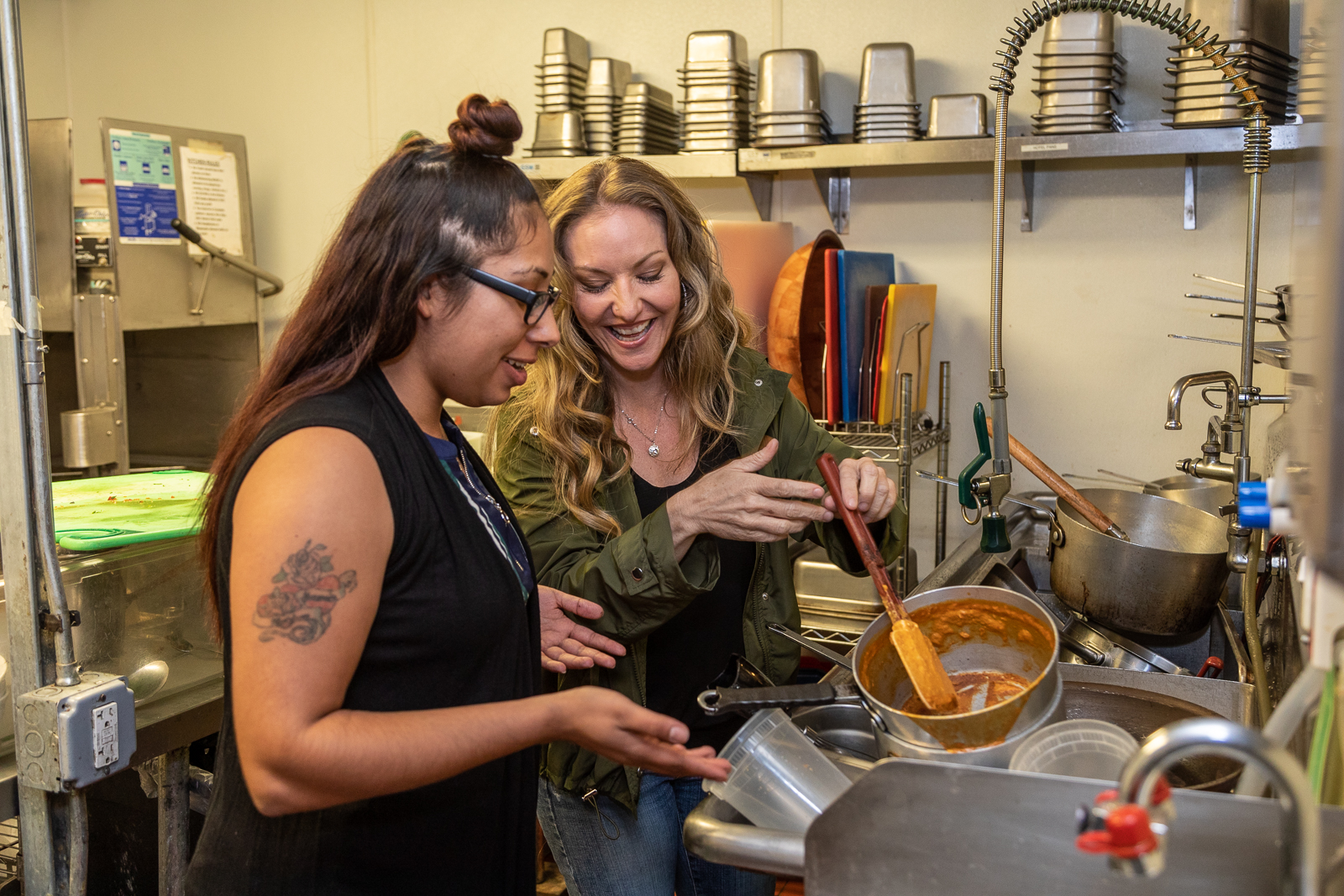 "Can You Be My Mom For a Day?"
Desiree has been working with Old Skool Café for 11 years now. At age 26, she's worked her way up from trainee to staff leader. And Teresa believes Desiree will be able to help lead the organization one day.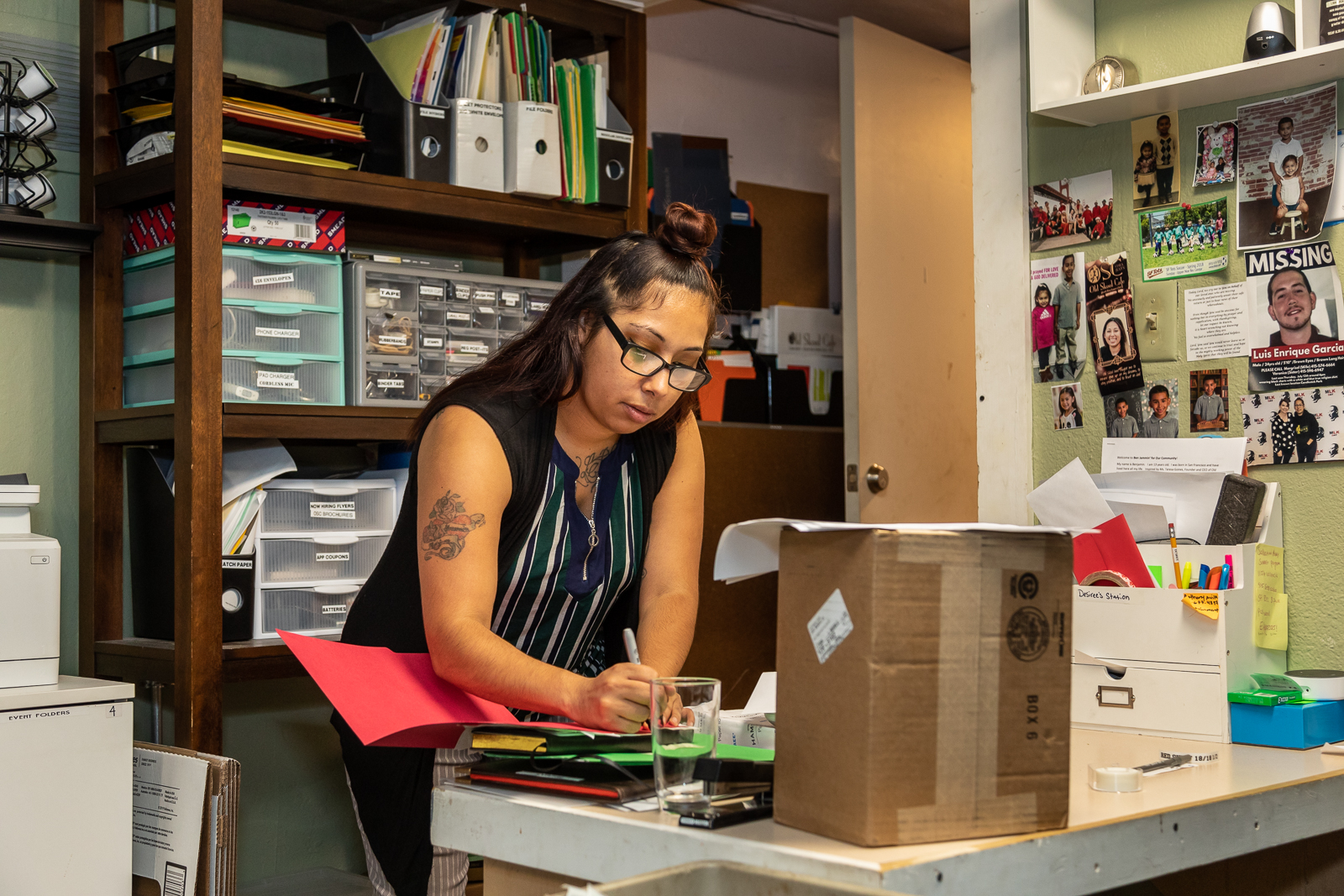 Desiree admits this ambition gives her anxiety, as most big dreams do, but she loves the restaurant business. And thanks to her training, she knows how to run one, too. "I've done the scheduling, I've done the training, I've done the hiring, I've done the firing, the discipline — I've done it all. And that's why Teresa was like, 'I know you can do this.'"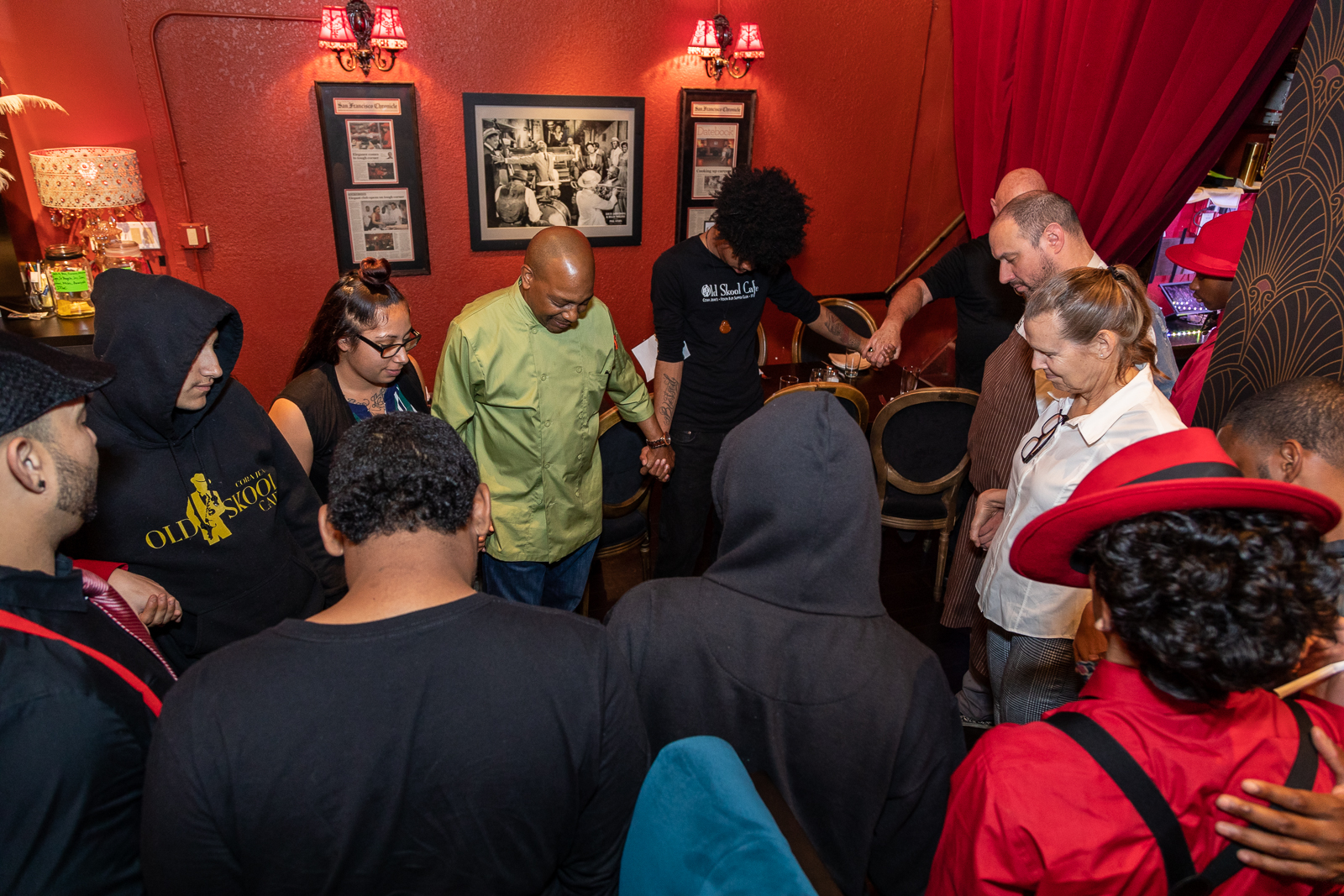 More important than the business side, Desiree is pouring herself into the lives of youth who walk through the cafe doors looking for an opportunity to change. "I tell Teresa that sometimes I go home and cry, and Teresa says sometimes she goes home and cries, too. I can't sleep, thinking about the girl that doesn't have clothes, or a place to live. I want to give them the love they (haven't had)."
"I think it takes that one person that's really on you and cares about you for you to change."

Desiree Maldonado
One young person she feels a special bond with is Maynor Paz, a shy 18-year-old who once asked her, "Can you be my mom for a day, so I know how it feels?" Maynor has had some attendance issues, but with coaching, he's being trained as a server by Desiree. He's working on saving money for his mother and dreams of becoming a professional BMX rider one day.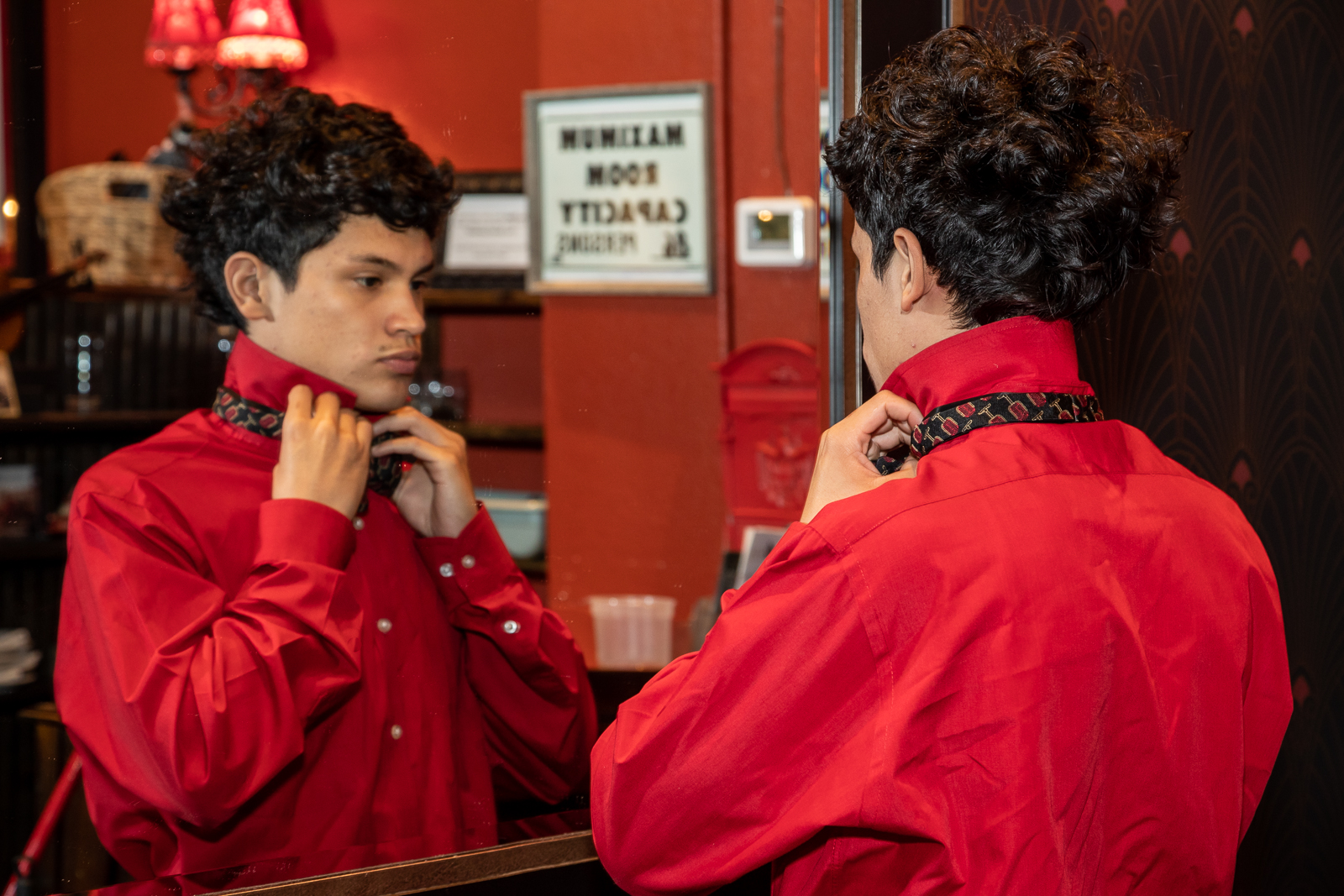 "This place has a family feel," Maynor says. "You learn how to cook, how to treat people. Old Skool Café helps you with your problems, or if you are going through some stuff. Desiree is always there next to me making sure I'm doing the right thing. She's helped me with time management, money management. Everything. Anything you need help on, they've got you."
"I think it takes that one person that's really on you and cares about you for you to change," says Desiree.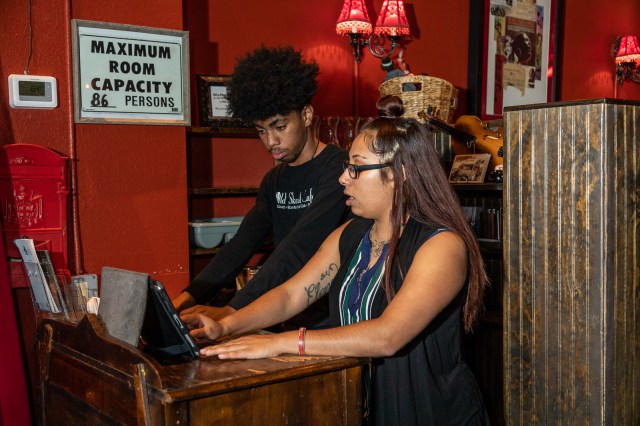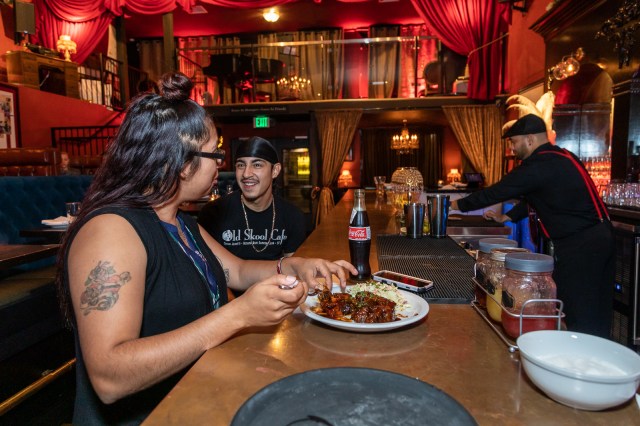 Desiree is now financially stable and lives in an apartment with her two children, ages 6 and 4, and their new kitten. With the support of Teresa and Old Skool Café, she's worked hard to break the cycle of poverty and neglect that she grew up with. But she wouldn't have gotten there without Teresa and the support of the Old Skool Café community.
"(They) saved my life," she acknowledges. Now she hopes to do the same for others.
About Stand Together
Stand Together helps social entrepreneurs supercharge their efforts by connecting them with passionate partners and the resources necessary to make a greater difference.
Through Stand Together's philanthropic community, they're tackling some of the nation's biggest challenges so that every person has the opportunity to realize their full potential.
Learn more about getting support for your business, or become a partner today at StandTogether.org.