Vaccine used to treat COVID-19 for first time
A man finally beat his 7-months-long coronavirus infection after getting vaccinated.
A man forced to isolate at home for seven months due to a persistent coronavirus infection finally tested negative after his doctors treated him with a COVID-19 vaccine.
"We have all seen how vital vaccination is to the ongoing fight against the global pandemic — but our study is the first to highlight the exciting potential for it to be used as a treatment in persistent infection," said Mark Ponsford, a clinician scientist at Cardiff University.
The patient: Ian Lester, a 37-year-old resident of Pontypridd, Wales, was born with a rare genetic condition called Wiskott-Aldrich Syndrome (WAS). This causes him to have a weakened immune system, which makes it hard for his body to fight off infections.
When Lester first tested positive for COVID-19 in December 2020, his doctors at the University Hospital of Wales (UHW) warned that his condition could make him contagious longer than the typical 10 days. They told him to isolate at home and gave him test kits to monitor his status.
"You could see family and friends starting to get back to a real life, and I was still getting these positive results."

Ian Lester
Stuck in a loop: Every 10 to 14 days, Lester took a new test, and for months, the results kept coming back positive.
"It was like living in 'Groundhog Day' — you just end up sitting there staring at the wall," he told BBC News.
"It slowly became my prison cell, especially when it got to the summertime and the restrictions were lifting for everyone else," he continued. "You could see family and friends starting to get back to a real life, and I was still getting these positive results."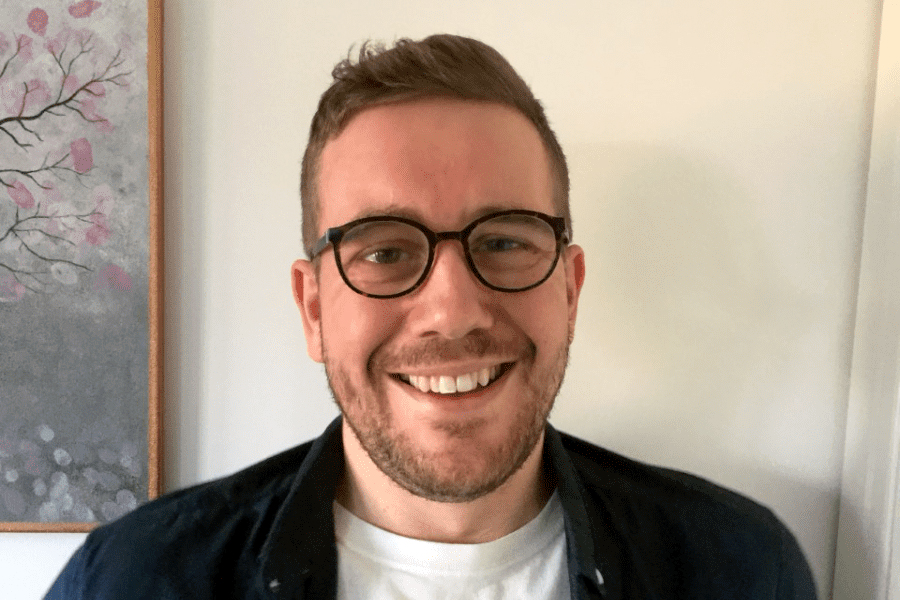 His symptoms, meanwhile, were getting worse. During the first month, his only symptoms were a loss of taste and smell. By month three, he started to experience headaches, insomnia, and chest tightness, and every 3 to 4 weeks, his lungs filled with a sticky mucus.
"In my case, the treatment options were very limited," Lester said. "Antiviral medication was discussed, although funding this through the NHS at the time was not viable as my COVID symptoms were not bad enough to be hospitalized."
The idea: Researchers at UHW's Immunodeficiency Center for Wales and Cardiff University had been monitoring Lester's situation and knew his immune system wasn't doing much to fight the virus — he didn't have any neutralizing antibodies, and his T cell response was minimal.
They also knew the persistent coronavirus infection was taking a toll on his physical and mental health, so they decided to try something new in May 2021.
"We administered two doses of the BioNTech Pfizer vaccine, one month apart, and very quickly saw a strong antibody response, much stronger than had been induced by the prolonged natural infection," said Stephen Jolles, clinical lead at the Immunodeficiency Center.
The result: By the end of August — more than 200 days after first testing positive for COVID-19 — Lester was finally getting consistent negative test results. He had beaten the infection.
"To our knowledge, this is the first time mRNA vaccination has been used to clear persistent COVID-19 infection," ​​said Ponsford.
"Importantly, the vaccine was well tolerated by the patient and successfully induced a strong antibody and T-cell response," he continued. "This was remarkable given Ian's response to conventional vaccinations in the past has been extremely limited."
The bottom line: While Lester's genetic condition is incredibly rare, having a weakened immune system isn't — an estimated 3% of Americans are immunocompromised due to disease or medication.
However, this is a single case study, so we don't know for sure that COVID-19 vaccines would be able to help other immunocompromised people beat a persistent coronavirus infection. Many people with weakened immune systems don't respond very strongly to the vaccine, either, requiring multiple additional doses to generate antibodies.
But the researchers are now working to test the vaccine as a treatment in other patients.
If they can reproduce its success, the team is optimistic that COVID-19 vaccines could be a cheaper, more durable treatment option for immunosuppressed people than the available antiviral drugs — hopefully ensuring no one else has to spend seven months ill with COVID-19.
We'd love to hear from you! If you have a comment about this article or if you have a tip for a future Freethink story, please email us at [email protected].