This amphibious electric tricycle (and camper) costs $14,600 
It transitions from e-trike to boat mode in just five minutes.
A Latvian startup has developed an amphibious electric tricycle that will take you from the road to the water to the campsite — if you're willing to pay a premium for your next recreational vehicle.
The challenge: Between 2013 and 2017, BeTRITON founder Aigars Lauzis bicycled from London to Tokyo to Latvia — an epic, 18,600-mile journey.
But he found himself limited by his touring bike.
"I couldn't cross water, had very limited room for luggage, and…setting up a stuffy tent again and again can be tiresome," he said.
The electric tricycle's cabin can be used as a camper while on the water or land.
The idea: Before his trip was even over, Lauzis — who has a background in urban design — was already developing a new kind of recreational vehicle that would be better suited to life on the road.
When he got to Latvia, his native country, he set up a company and built the alpha prototype of the BeTRITON (formerly the Z-TRITON), an electric tricycle that can transition into a boat and a camper large enough to sleep two people.
In 2022, the company began manufacturing and delivering the production model of its amphibious electric tricycle, which starts at about $14,600.
The BeTRITON: Like a standard e-bike, the BeTRITON features an electric motor that offers assistance while pedaling — and given that the vehicle can weigh nearly half a ton fully loaded, this extra help is more of a must than a luxury.
It takes about five minutes to transition from e-trike to boat mode, and the BeTRITON comes with a pair of oars, just in case the battery dies.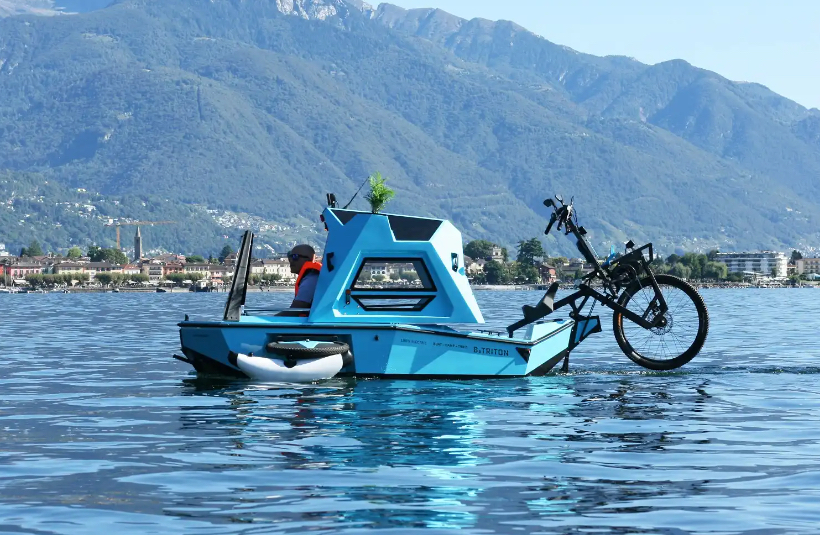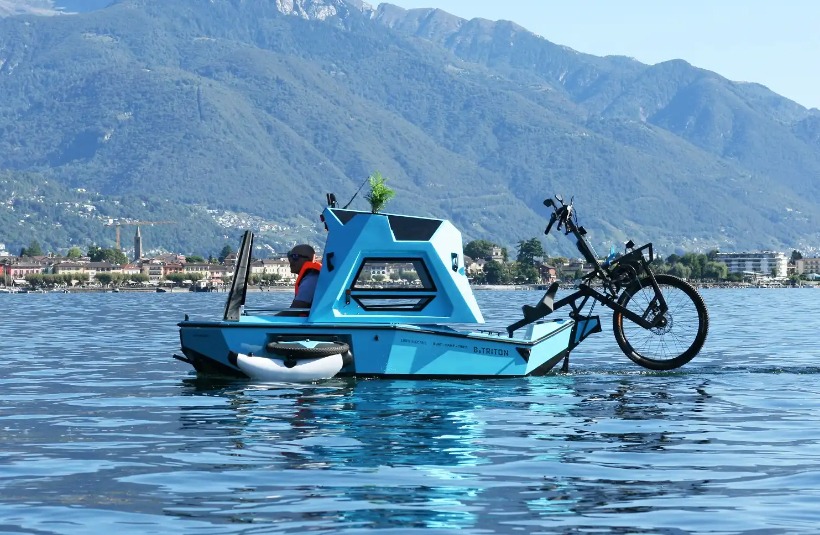 The cabin can be used as a camper while on the water or land, and there's enough room for two people to sleep and store a couple of rucksacks.
The BeTRITON's lithium ion battery pack delivers about a 30-mile range, and the vehicle has a top speed of 15 mph on land or 3 mph on water. Solar panels on the roof of the cabin can help charge the electric tricycle, but riders still need to plug in occasionally.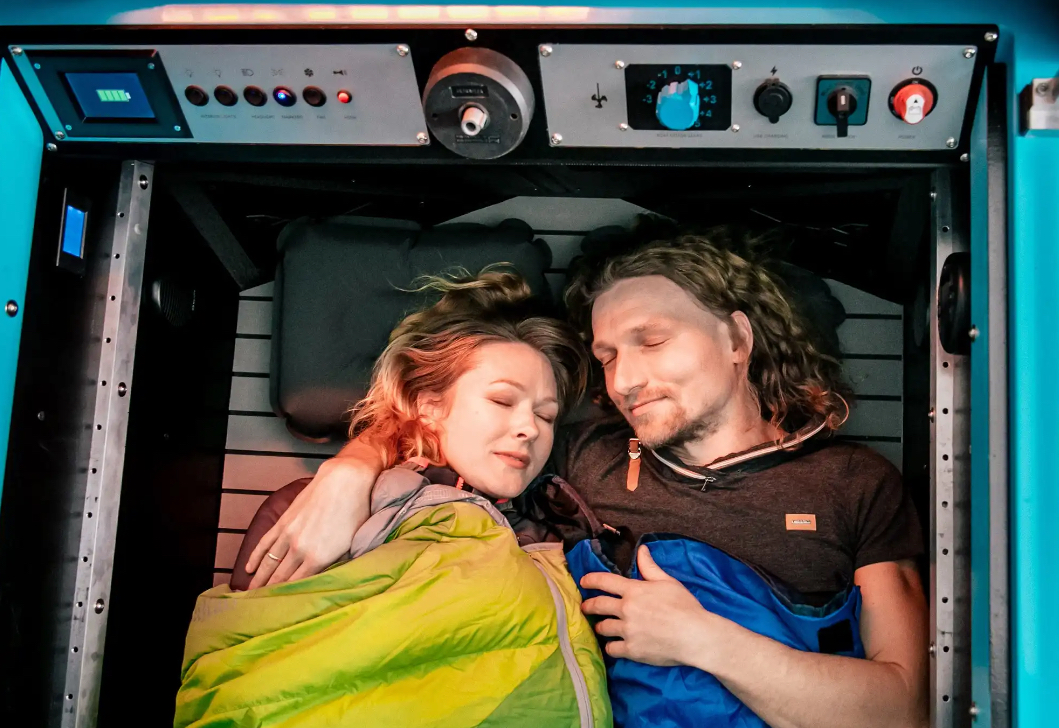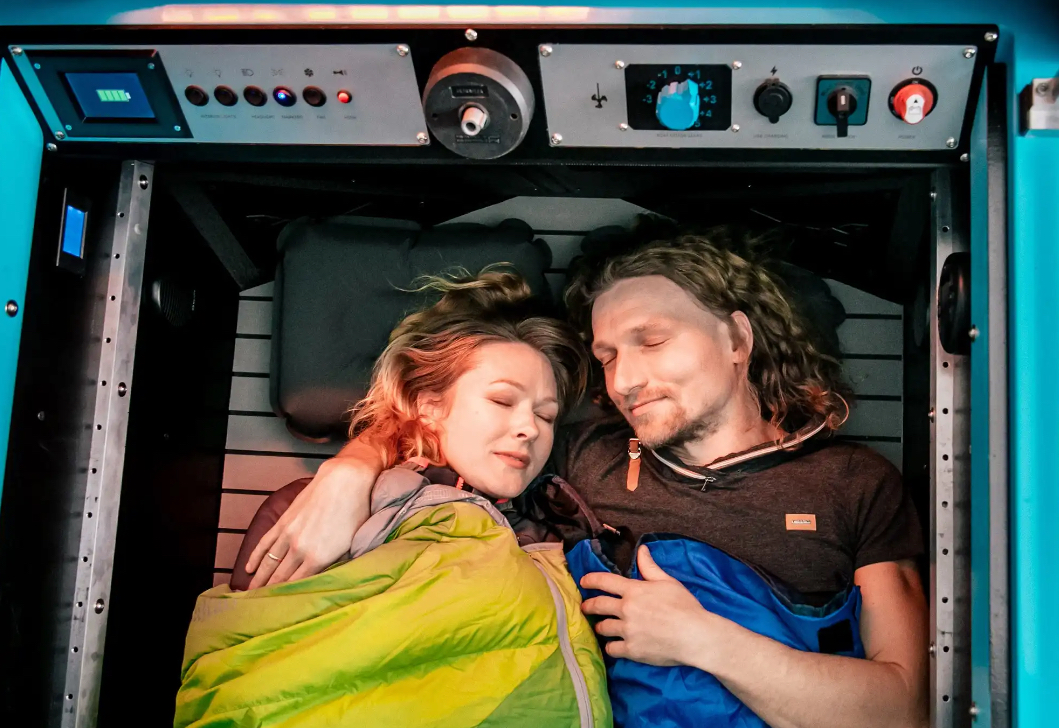 The bottom line: BeTRITON has already delivered early-bird pre-orders of its e-trike, and anyone who orders one now for a refundable $200 deposit can expect to receive it in 2023.
While the high cost of the vehicle is likely to put it out of reach for most people, the company is developing a simplified DIY BeTRITON kit that it expects to have ready for deliveries in 2024. That kit starts at $5,500 and can be pre-ordered for a refundable $100 deposit.
That's still not cheap, so if all you want is a fun weekend with a BeTRITON, the company is renting out the multi-purpose vehicles for overnight trips near a lake in Latvia for about $120.
We'd love to hear from you! If you have a comment about this article or if you have a tip for a future Freethink story, please email us at [email protected].