Apple Vision Pro wasn't the only major announcement at WWDC23
Here are the other big stories to come out of Apple's annual conference.
Every year, tech giant Apple hosts the Worldwide Developers Conference (WWDC), a week-long event packed with major announcements, hand-on labs, and in-depth presentations all focused on the latest Apple technologies.
This year's WWDC kicked off on June 5, and the big story out of Day 1 was inarguably the unveiling of the highly anticipated Apple Vision Pro AR/VR headset during CEO Tim Cook's keynote address.
That wasn't the only major announcement, though. Here's everything else you need to know from Day 1 of WWDC23.
Mac, Mac, Mac
Apple announced three new Macs during the keynote address.
One was the first 15-inch MacBook Air ($1,299+). It is "the world's thinnest 15-inch laptop," according to Apple, and includes Apple's own M2 chip, giving it a processing speed 12 times faster than the fastest MacBook Air with an Intel-based chip.
"With its incredible performance and striking design, the new MacBook Air is the world's best 15-inch laptop. And it's only possible with Apple silicon," said John Ternus, Apple's senior VP of Hardware Engineering.
The other new computers are a Mac Pro ($6,999+) and a Mac Studio ($1,999+), both featuring another new piece of hardware announced during WWDC23: M2 Ultra, a chip Apple says is the largest and most capable one it has ever created.
"M2 Ultra delivers astonishing performance and capabilities for our pro users' most demanding workflows, while maintaining Apple silicon's industry-leading power efficiency," said Johny Srouji, Apple's senior VP of Hardware Technologies.
"With huge performance gains in the CPU, GPU, and Neural Engine, combined with massive memory bandwidth in a single SoC, M2 Ultra is the world's most powerful chip ever created for a personal computer," he continued.
watchOS 10
Apple offered a preview of watchOS 10, a new operating system (OS) for its Watches, during the WWDC23 Keynote address. Updates include two new watch faces, a "Smart Stack" for widgets, and a new emotion-tracking tool for the Mindfulness app.
"With watchOS 10, we've redesigned the interface, allowing users to experience Apple Watch like never before," said Alan Dye, Apple's VP of Human Interface Design. "The update gives users the information that matters most to them at a glance, simplified navigation, and a new visual language that takes full advantage of the Apple Watch display."
The new OS is available to developers now and will be offered as a free software update to Apple Watch wearers in the fall of 2023.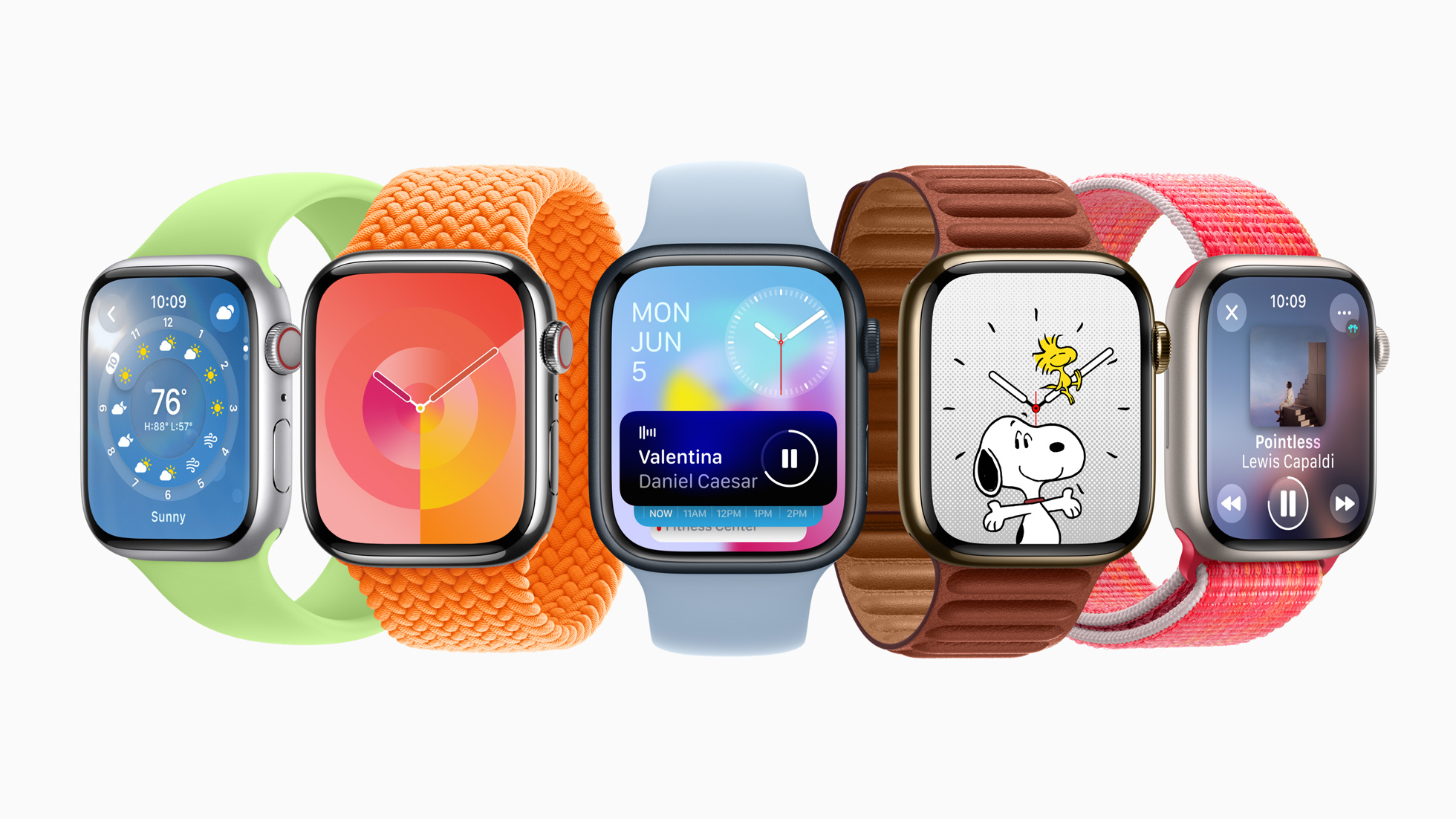 Sonoma
Day 1 of WWDC23 also included a preview of Sonoma, Apple's next desktop MacOS that includes interactive widgets, enhanced video conferencing features, and updates to the Safari browser. Apple has also added a Game Mode that is expected to improve the gaming experience on Mac by reducing controller latency and delivering smoother frame rates.
"We think users are going to love macOS Sonoma and the new ways it enables them to personalize with widgets and stunning new screen savers, see new levels of gaming performance, and gain powerful productivity for video conferencing and browsing with Safari," said Craig Federighi, Apple's senior VP of Software Engineering.
The developer beta of macOS Sonoma is available now, and Apple expects to release the OS as a free update to users of supported systems this fall.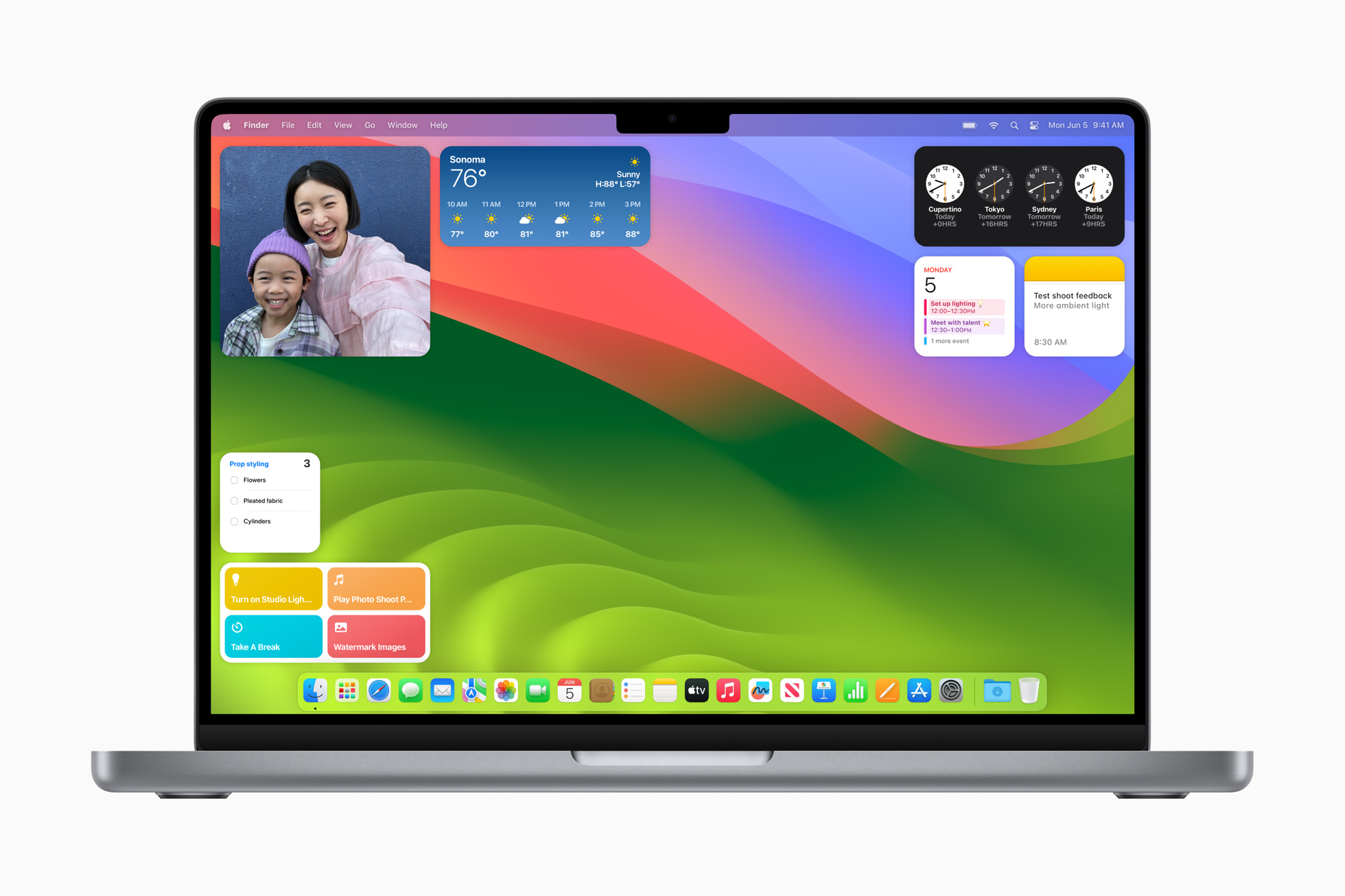 iOS 17
As expected, Apple used the WWDC23 keynote to announce ​​a new OS for its iPhones, too.
Highlights of iOS 17 include FaceTime reactions, a new Journal app, and an AI-powered "Live Voicemail" feature that transcribes voicemails as they're being left (like screening calls with old-fashioned answering machines), giving you the opportunity to answer an important call before the other party hangs up.
"With iOS 17, we've made iPhone more personal and intuitive by deeply considering the features we all rely on every day," said Federighi. "Phone, FaceTime, and Messages are central to how we communicate, and this release is packed with updates we think our users are going to love."
A developer beta of iOS 17 is already available, and anyone with an iPhone X or newer will have access to it as a free update in the fall.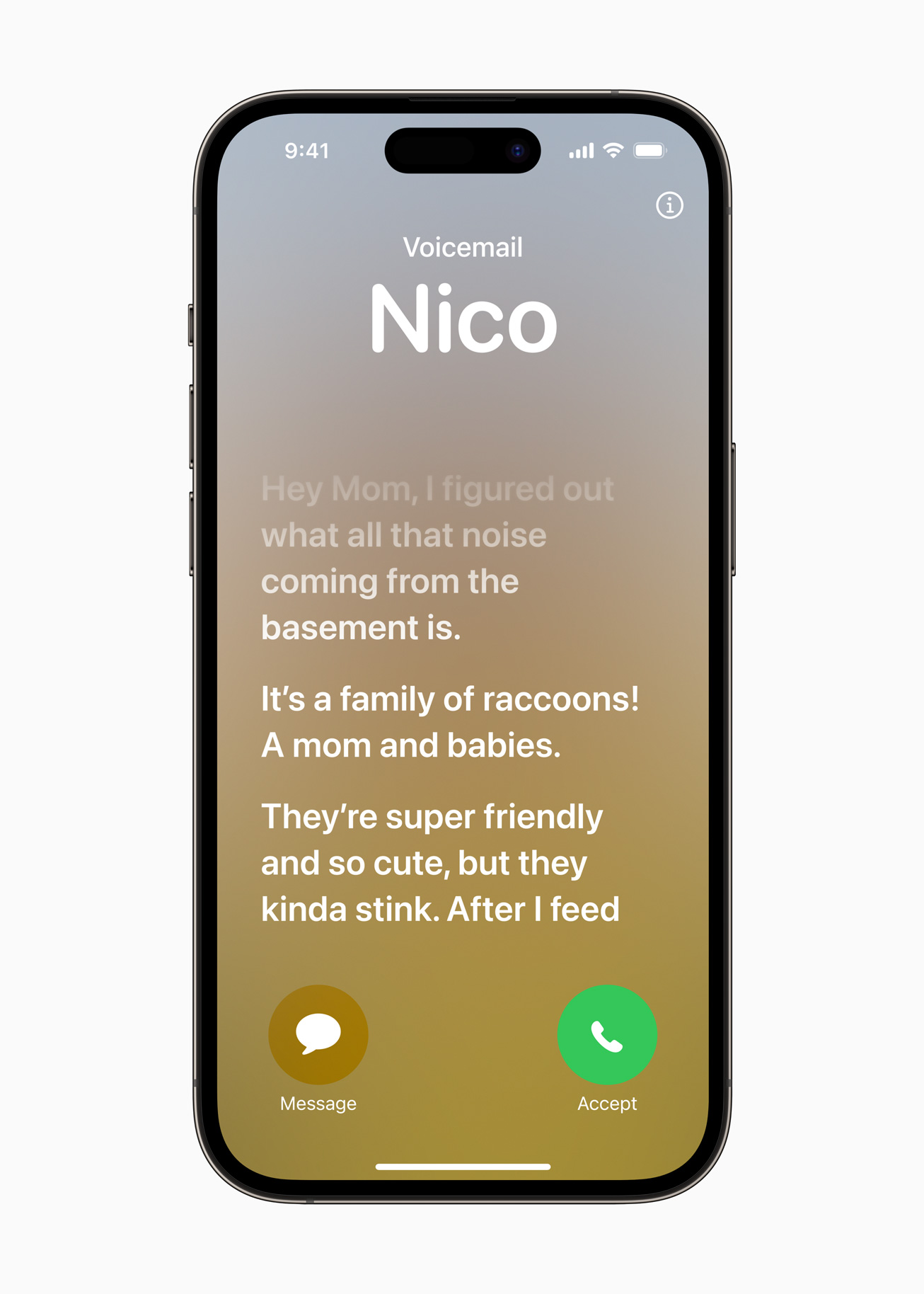 We'd love to hear from you! If you have a comment about this article or if you have a tip for a future Freethink story, please email us at [email protected].