Apple announces the Vision Pro XR headset
The new mixed-reality device is designed to blend digital content and the real world like nothing before it.
Apple debuted a new mixed reality headset, the Vision Pro, at their annual WorldWide/ Developers Conference. The premium headset, clocking in with a healthy $3,499 price tag, boasts numerous features that can immerse you in full virtual reality or add a digital overlay atop the real world, which seems to be the focus. Apple says it is expected to ship early next year.
The Vision Pro — which Cupertino calls a "spatial computer" — is designed to blend "digital content with the physical world, while allowing users to stay present and connected to others," the company says. Picture manipulating apps in mid-air, your Mac's desktop screen floating in front of you, like memories in Minority Report.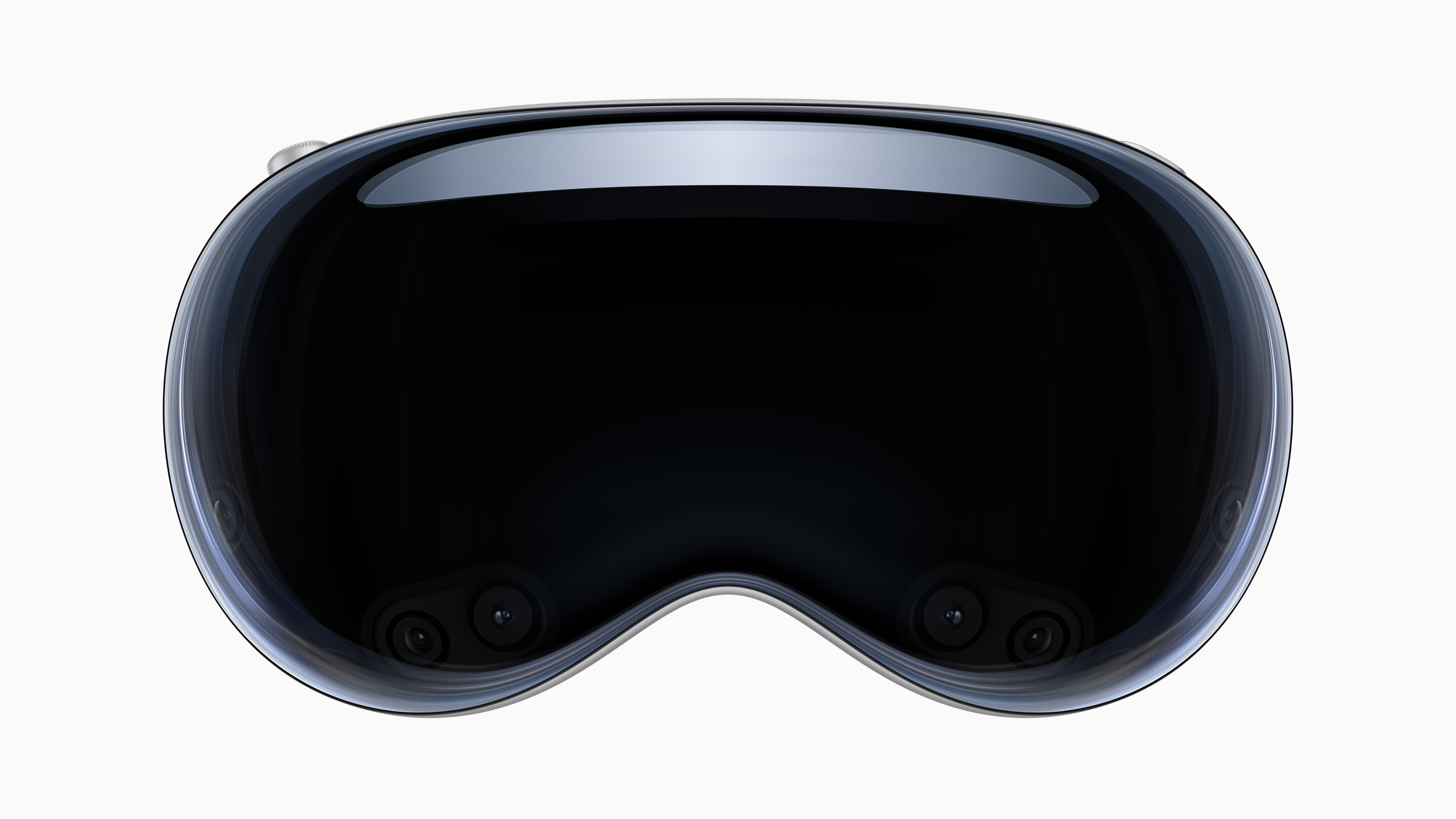 Hold on to that image and take it further, using the Vision Pro's 3D camera to create "spatial" videos and images that you can then go back and immerse yourself in — complete with audio designed to capture how it sounded from different sources around the room.
Running the entire thing is "visionOS," a new operating system designed for the Vision Pro. While you can pair keyboards, game controllers, and others to your floating virtual screens, the OS is designed to allow users to control everything solely with their hands, eyes, and voice.
"With Vision Pro, you're no longer limited by a display," Apple CEO Tim Cook told the WWDC crowd, TechCrunch reported.
The headset: The Vision Pro looks like a cross between snowboarding goggles and a pro surfer's sunglasses line from, like, 2099 — or something out of Taylor Swift's "Bad Blood" video (which is a compliment!). On the outside of the device, the headset shows a display of your eyes, called EyeSight, which feels futuristic but also serves a practical purpose in helping others understand where you're looking and how immersed in AR you are.
All told, it weighs slightly less than a pound, according to The Verge's editor-in-chief Nillay Patel, who got to try it out.
Weight is kept down by using aluminum construction, and the battery is connected to the headset by a cord, so you don't have to wear the weight of it on your head. That battery is expected to provide a mere two hours of use (roughly comparable to the Meta Quest Pro), but the headset can also be plugged in with a USB-C adapter, Patel said.
Behind the lenses sits two screens, with 23 million pixels displayed on each — and rather than trying to fit the Vision Pro over glasses, Apple has teamed with German optical company Zeiss to create custom prescription lenses for the device. A skirt around the lenses keeps light out of the display, while an adjustable headband which goes around the back of your head keeps the whole thing strapped on.
Two "sound pods" create what Apple calls Spatial Audio, creating the illusion that sounds are coming from various places in the environment.
All in all, twelve cameras, five sensors, and six microphones provide the sensory input necessary for control, and so that apps and other users feel like they are really in the room with you.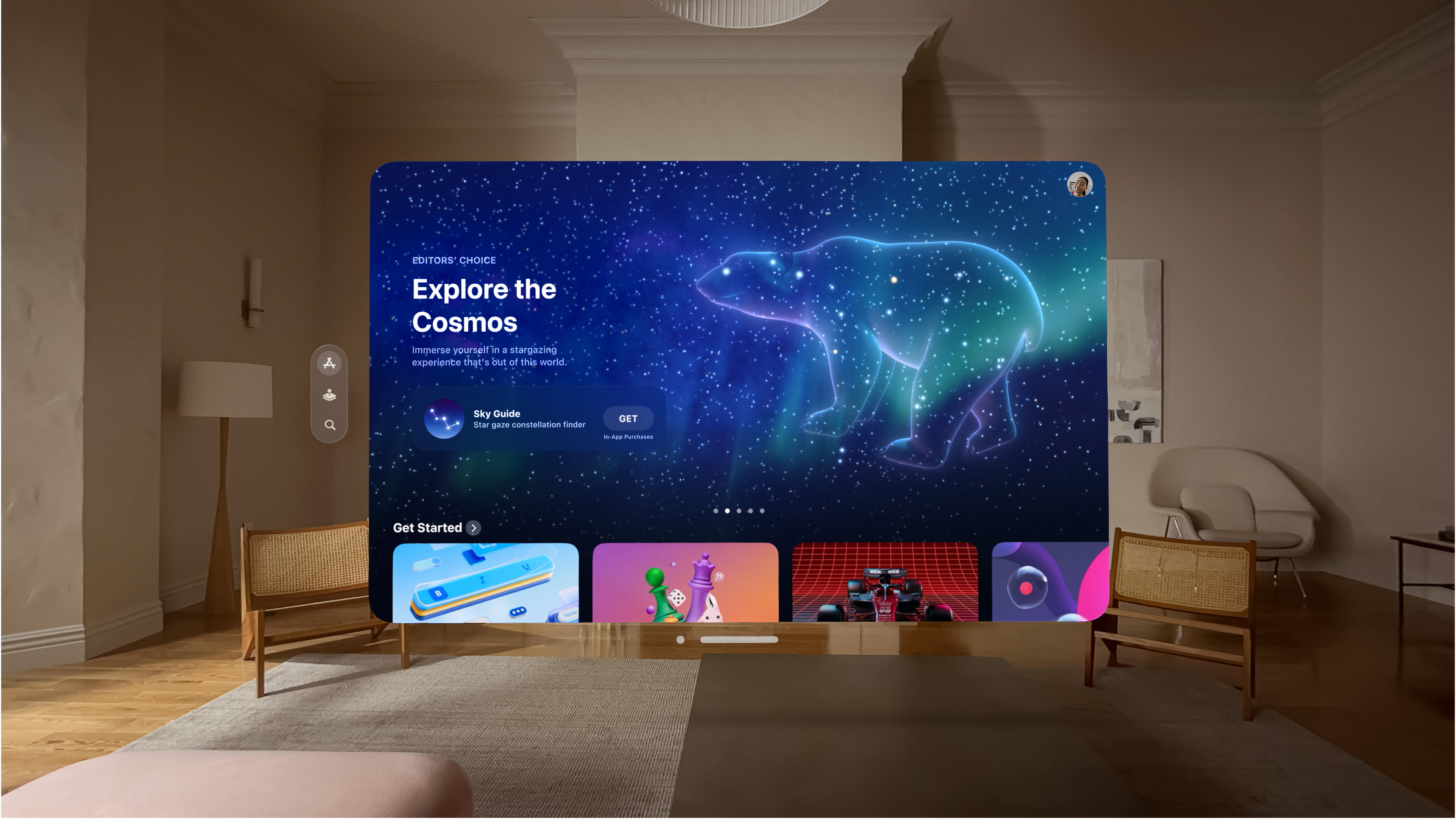 The experience: Thus far, the focus seems to be more on augmented reality — incorporating digital aspects into the real world — then a fully immersive virtual reality, TechCrunch noted. Although it can go full VR, most of Apple's video demo shows users interacting with VR elements blending into the real room around them.
CNET's Scott Stein and Katie Collins, who tried the device, suggest thinking about the Vision Pro experience in relation to Apple apps and products already in use. Commonly used apps like Messages, Notes, and Safari are there, essentially turning your space into an extension of a Mac. Vision Pro can also serve as something of a private movie theater, a virtual Apple TV, with 3D movies projected in front of your eyes, or a living photo or video.
The device does not require wands or controllers; instead, there is a shutter button and a digital crown, similar to the Apple Watch. Vision Pro uses an array of cameras to track hand motion, including ones that look down so you can use it with your hands in your lap.
"Users can browse through apps by simply looking at them, tapping their fingers to select, flicking their wrist to scroll, or using voice to dictate," the company said.
Apple hopes the Vision Pro will also overcome two large obstacles to AR adaptation: motion sickness and isolation. People who have tried it say that it runs quickly, with little latency — the biggest cause of VR sickness.
To reduce isolation, Vision Pro's passthrough feature will display people (or pets or objects) who get close to you so you know they're there, and the EyeSight display on the outside helps others connect with you, even with the headset on. Most early triers report only some motion blur with passthrough.
Tech content creator Ben Gaskin's Twitter has a nice breakdown of user reactions thus far. In general, people praise the sharp resolution, effective passthrough, motion control detection, and eye tracking, while weight and battery life are common negatives, with Patel saying the device isn't quite as immersive in real life as it is in demos.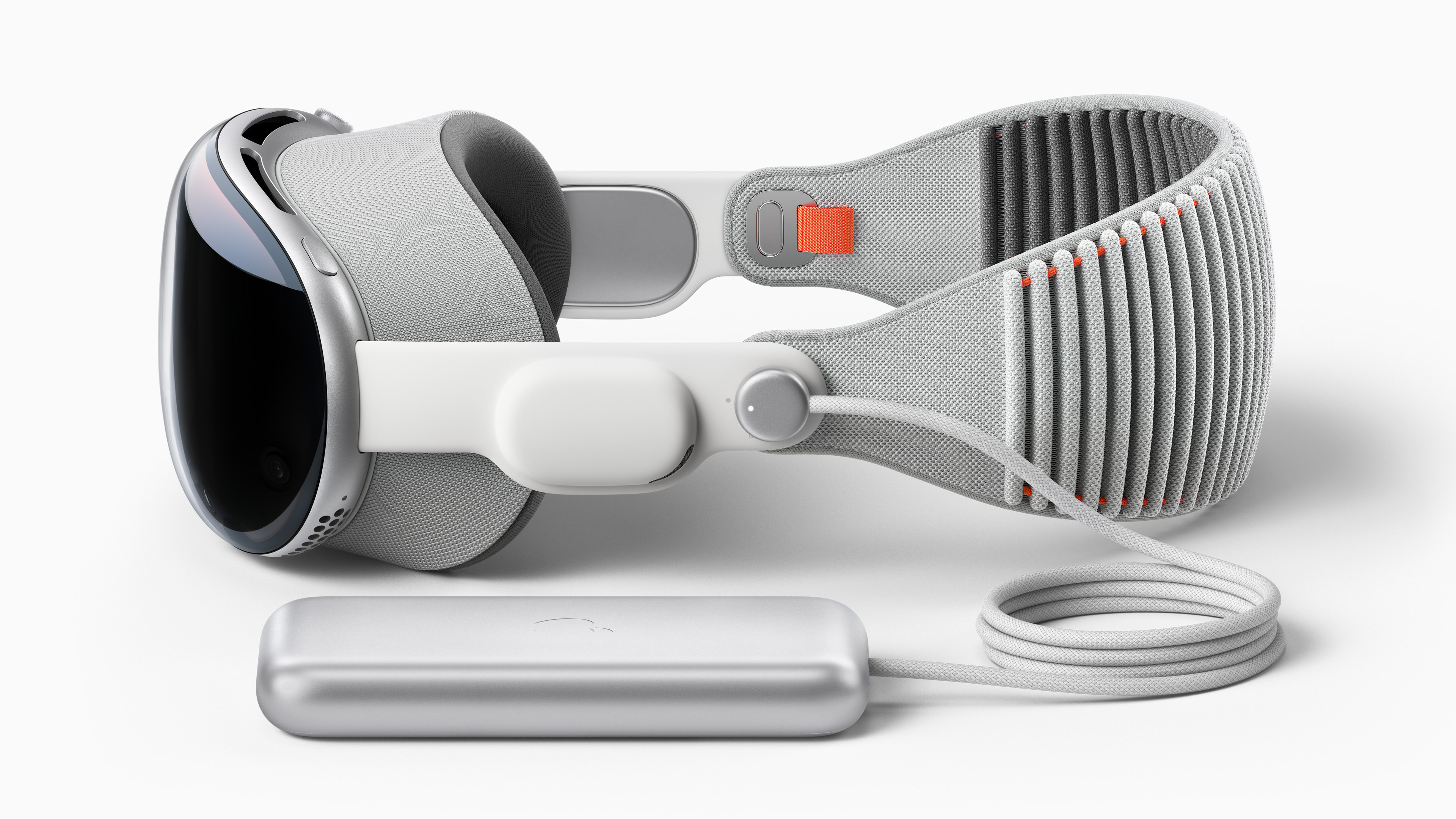 The future? While demo reports have been pretty impressive thus far, some have been asking a question at the core of the product: just what — and who — is it for?
The high price point — on par with the highest-end MacBook Pro — suggests a focus on early-adopting power users, Panzarino wrote. TechCrunch described it as "business forward," with an emphasis on things like email and FaceTime. A common speculation is that the device is largely intended for developers, who will help build the Apple ecosystem for AR and VR, and more affordable, non-"Pro" versions will follow.
Whether Apple will be the one to finally make virtual and augmented reality catch on remains to be seen. But Patel described the demo as "a greatest hits reel of VR demos," noting that tech behind it was "wildly superior" to other headsets.
"Apple can clearly outpace everyone in the industry when it comes to hardware, especially when cost is apparently no object," Patel wrote.
"But the most perfect headset demo reel of all time is still just a headset demo reel — whether Apple's famed developer community can generate a killer app for the Vision Pro is still up in the air."
We'd love to hear from you! If you have a comment about this article or if you have a tip for a future Freethink story, please email us at [email protected].