In a circular economy, leaders look to eliminate waste
Proponents of the circular economy say recycling isn't enough to solve our waste issue. But how far are consumers willing to go with reusable packaging?
The circular economy is creating a buzz as startups pop up across the globe. But innovators are counting on consumers to opt-in, and behavior change isn't always easy. I gave the latest circular economy trend a try and found that it wasn't what I expected.
In 2014, I made a New Year's resolution to stop purchasing beverages in single-use plastic containers. A year later, I included snack food. But when I tried to go plastic-free, I was stumped. Plastic is everywhere. My local grocery store sold broccoli wrapped in plastic. I couldn't find the food, supplies, or things I wanted, without throwaway packaging — and I wasn't willing to part with my essentials.
Since then, I've been keeping an eye out for innovative ways to reduce disposable plastic — a growing interest for consumers, to which innovators are responding.
Innovators Lead the Way
Some companies are making products from recycled materials, like Adidas, who partnered with Parley for the Oceans to make sneakers from ocean-plastic yarn. Others opt for making products that can be repaired, like FairPhone, which makes smartphones with modular, upgradeable components. Companies like Loop, GreenToGo, and Humankind aim to reduce packaging waste by replacing disposable containers with tough ones and creating a system to return and reuse.
"The real garbage problem comes from the idea of disposables, and that is where we need to start."

Anthony Rossi, Vice President of Global Development, Loop
Unlike the linear "take-and-trash" economy, the circular economy, also known as circularity, strives to cut waste completely while embracing alternatives like refurbishment, repair, and reuse.
Experts argue that "recycling" doesn't always come into play because circularity isn't only about reducing trash. It takes into account resources. Recycling reduces an object down to the "material" level. The inherent value gained from other resource inputs like design, manufacturing, shipping, etc. is lost when an item is recycled. Proponents of circularity say "recycling is a last resort." Being steps ahead of me, tossing an item in the trash, wasn't even on their mind.
"The idea of the circular economy is that we need to be preventing waste. Solid waste, but also waste that comes from inefficient systems or inefficient design," says Jennifer Russell, Assistant professor at Virginia Tech Department of Sustainable Biomaterials. She was a lead author on a UN report that quantified the benefits and impact of transitioning to a circular economy. She says while reuse and repair may be the most energy-efficient options, remanufacturing and refurbishment isn't too far behind.
"Even in the most intensive remanufacturing process, it's still significantly less than the effort and energy required to make a brand new one. If we start to design (products) better, we can get more efficient at those circular processes, and we can reduce the impacts even more," Russell says, adding that of the products she surveyed, refurbishing industrial digital printers had the highest impact, which was still lower than building a new one.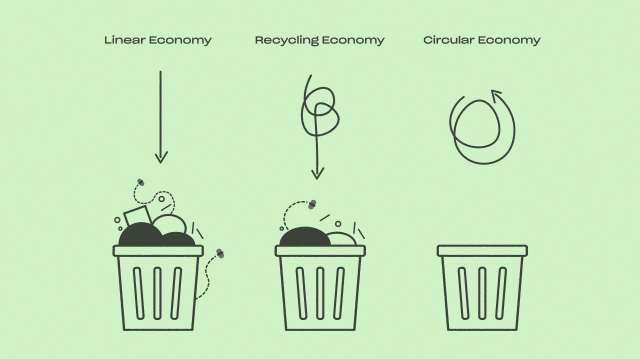 Changing Behavior
When I was in Durham, North Carolina, I gave GreenToGo a try. You can bring your own container to restaurants for leftovers, but the FDA doesn't allow restaurants to prepare take-out food in containers customers provide. Their only option is disposable containers, often of the plastic clam-shell variety. GreenToGo created a workaround. They stock restaurants with reusable take-out containers, then wash and sanitize them after they are returned by patrons at stations across downtown Durham. The containers are made of durable plastic, which may reduce single-use plastic waste but doesn't eliminate the material altogether. Old, cracked containers will ultimately be recycled or tossed. I ordered a sandwich from the restaurant Toast, to-go. Ordering was easy. For people that frequent downtown, it is just as easy to slip the container in the return bin during the next visit. Being a visitor, I made a special detour.
Not everyone is as willing as I am to try a new system. Anthony Rossi, Loop's Vice President of Global Development, says that behavior change is one of the biggest challenges they face at Loop. The startup launched last year and is still in the early stages.
"We don't believe in garbage, and we want to eliminate it," Rossi says. The company partnered with big brands like Clorox, Glad, and Haagen Dazs. Through a mail-order service, Loop offers patrons their favorite food or household supplies in durable — and admittedly adorable — reusable containers for a deposit. Then, they take the empty containers back, refund the deposit, and reuse the containers.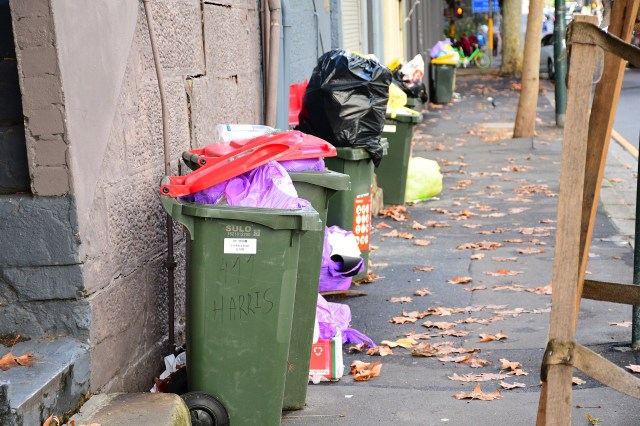 "What remains to be seen, and something worth studying, and I think that it's true, even if you are making it more durable and cleaning it multiple times and shipping something slightly heavier, it's still going to create a net benefit from an environmental impact perspective, relative to if we just keep making things brand new," Russell says.
Rossi says companies have honed their production and distribution down to a smooth, efficient process. Asking them to change… well, it takes a lot of convincing. What's more, Loop is also asking consumers to consume a product differently.
"Innately people want to do the right thing. People don't like garbage," Rossi says, adding that, "Behavior change doesn't come easy. If we tried this three years ago, I'm not sure we would have had the reception we have."
Recycling Won't Solve the Plastic Problem
Loop is a corporate startup of TerraCycle. Rossi says the idea was born during a company conversation about innovative recycling efforts. CEO Tom Szaky asked the team if recycling was the goal they should have in 50 years. The resounding answer was "no."
"Recycling everything and making everything out of recycled content is a utopian idea. We are very far from that. The real garbage problem comes from the idea of disposables, and that is where we need to start," Rossi says.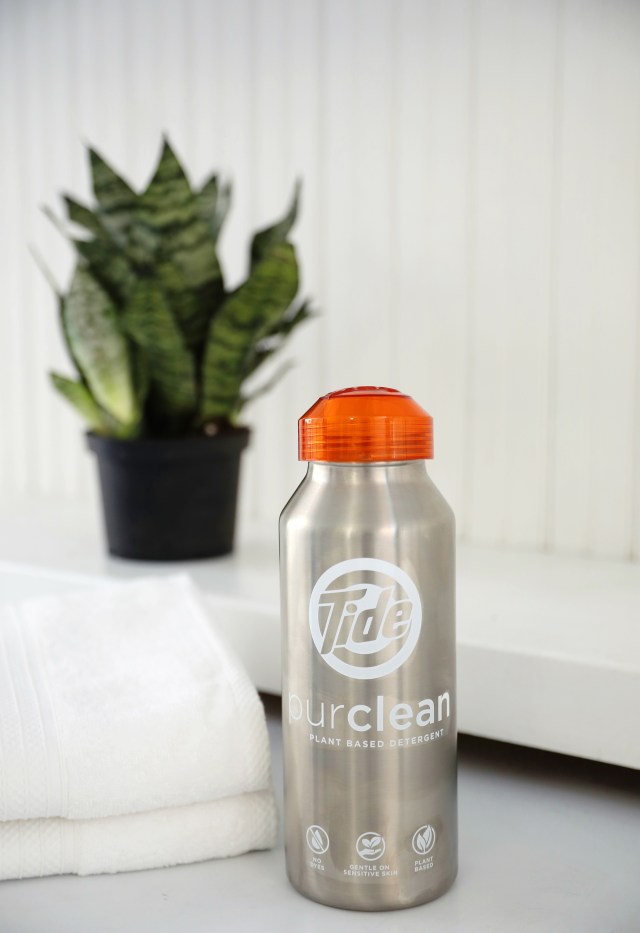 Daniella Russo, CEO of Think Beyond Plastic, says recycling plastic is a challenge. Today's low oil prices render new plastic the cheapest and most durable option for packaging.
"Recycling (plastic) is non-viable economically because the recycled material is more expensive than the use of virgin plastic," she says, adding that metal, glass, and paper are economically viable because manufacturing them costs more than recycled material. What's more, plastic is a catch-22. It is durable and cheap but comes with a hefty waste burden and potential public health concerns due to chemicals that can leach into food or beverages stored in plastic containers.
Think Beyond Plastics helps organizations find alternatives to plastic. "We're not against recycling, we just don't think it will solve the plastic problem. Not everything needs to be packaged and overpackaged in plastic," she says.
Eliminating Plastics Could Bring Additional Challenges
Still, plastic has its upsides. For example, a product's weight drives negative environmental impacts — heavier objects require more energy to produce and ship. But heavier doesn't always mean reusable, unless there is a system designed to collect and clean them.
Recently, packaging designs have been evolving to be lighter and thinner. "Light-weighting" packages use fewer materials and less energy to manufacture and transport, when compared per unit, such as thinner plastic water bottles. Thin plastic wrap, which is so hard to avoid at the supermarket, has been shown to reduce food waste in commercial settings, Russell says. (At home, however, glass containers or Tupperware will work just fine.)
Finally, plastic is durable and cheap. Companies can easily have it designed to meet their needs. So, it is a balancing act. Tipping the scale away from plastics will solve some problems, but could present additional challenges.
I sat down to give Loop a try earlier this week. I planned to order my household essentials — granola, dried fruits, shampoo, laundry detergent, etc. I'm a sucker for attractive packaging — and Loop nailed that one. I'll admit, doing laundry would be a lot more fun with a cute aluminum bottle of laundry soap. But as I added items to my virtual shopping cart, the cost, plus deposit made my jaw drop. Also, I couldn't find enough products that I wanted that would put me into the minimum order size for free shipping. The $15 shipping fee for small orders was the final dealbreaker. Rossi says there are 300 more products in development. I'm keeping an eye on Loop's progress and plan to try their subscription option when they have more of my favorites.