"Agrihood" puts a farm in the center of Silicon Valley housing
The development will provide seniors and veterans with affordable housing — and fresh produce.
A new housing development with a working farm at its center has broken ground in Santa Clara, California — the latest example of the "agrihood" trend taking root across the U.S.
Very locally grown: As the name implies, an agrihood is a neighborhood built around some sort of agriculture, such as a garden, farm, or orchard. Residents might live in single-family homes or apartments, and the agrihood itself can be in an urban, suburban, or rural area.
Most agrihoods have farm managers, but residents can volunteer to participate in the growing of crops, and in some cases, they get dedicated plots for personal gardens.
The harvested produce from the main farm is sometimes given to residents, but more often they buy it at on-site markets or through monthly subscription packages. Some of the crops may be sold to local restaurants or donated to the larger community.
So hot right now: Agrihoods have been around since at least the 1950s, but interest in them has picked up in recent years — a trend many attribute to a cultural emphasis on sustainability and farm-to-table living, combined with a desire to still stay "on the grid."
Today, there are an estimated 150 agrihoods across the nation, and soon, they'll be one more, as real estate developer Core Companies has broken ground on a new project named, well, Agrihood.
Welcome to the Agrihood: Agrihood is a public-private partnership between Core and the city of Santa Clara. As part of that partnership, nearly half of the development's 361 residential units will be reserved for people with moderate incomes or low-income seniors and veterans.
At one edge of Agrihood will be a 1.5-acre farm capable of growing 20,000 pounds of produce annually. Oakland-based urban farming company Farmscape will manage the farm, and Agrihood residents will be able to buy produce from it at a deep discount.
Core expects to complete construction on Agrihood in the second half of 2023, with the first residents moving in before the end of that year.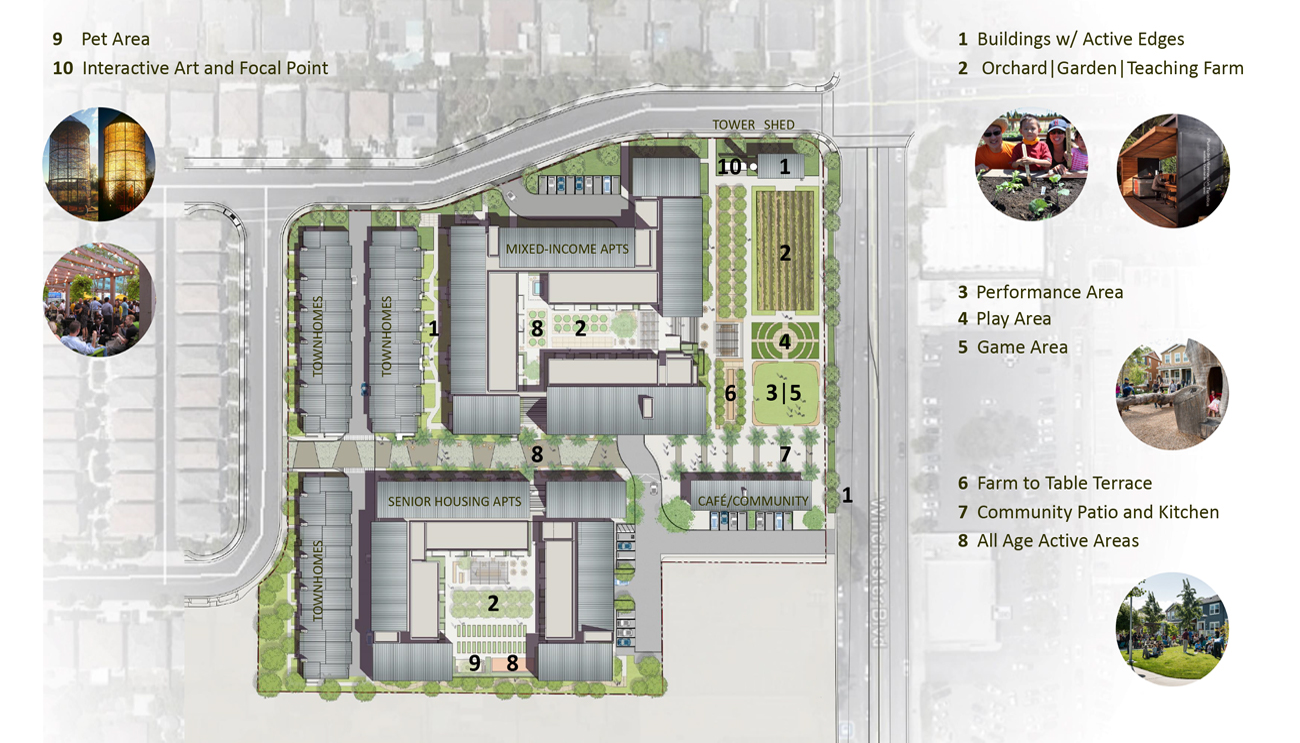 The bigger picture: There are fewer than 34,000 homes or apartments within the budgets of Santa Clara County's more than 100,000 very or extremely low income families, and while the Agrihood project won't solve the area's affordable housing crisis, more housing is a step in the right direction.
"To know this project will provide a stable living environment to the seniors and senior veterans of our community in one of the most expensive housing markets in the nation makes me proud," Vince Cantore, Core's VP of development, told the San Jose Spotlight in October 2020.
We'd love to hear from you! If you have a comment about this article or if you have a tip for a future Freethink story, please email us at [email protected].