UK trials "NAPpads" to help rough sleepers survive the winter
The rooms contain sensors that can tell if a homeless person has stopped breathing.
A U.K. city is working with the Salvation Army and the company ​​Protectal on a pilot project that, if successful, could not only help rough sleepers survive this winter, but maybe even help them get off the streets for good.
Rough sleepers: Not everyone experiencing homelessness sleeps on the streets — some people couch surf, moving between the homes of friends or family, while others spend their nights in shelters or hostels.
"Early deaths of people exposed to rough sleeping are common."

Pete Wood
In the U.K., people who do sleep outside are known as "rough sleepers," and not only are they the most visible type of homeless, they're also the most vulnerable — especially in the cold winter months.
"Sadly, most rough sleepers have multiple health problems as sleeping on the streets is dangerous and tough on the body," Malcolm Page, the Salvation Army's assistant director for homelessness services, said in a news release.
"Early deaths of people exposed to rough sleeping are common," Protectal co-founder Pete Wood added.
The challenge: While some rough sleepers have no choice but to shelter on the streets, others see it as preferable to the alternatives — they might have a pet that isn't allowed in a shelter, or worry that other occupants will harm them or steal their belongings.
That means increasing the number of beds available in shelters alone won't be enough to ensure rough sleepers survive the winter, so the city of York is now ready to try an alternative approach: NAPpads.
Life-saving tech: From the outside, it looks like a shipping container on wheels. It has four doors along one side, and each leads to a small heated room with a bed and a toilet. The entire thing can be connected to available water and power mains, or run off solar power.
Individual accommodations for people experiencing homelessness aren't new, but NAPpads are unique in that each room contains sensors similar to those used to combat sudden infant death syndrome(SIDS). These can tell if an occupant has stopped breathing and send an alert to emergency responders.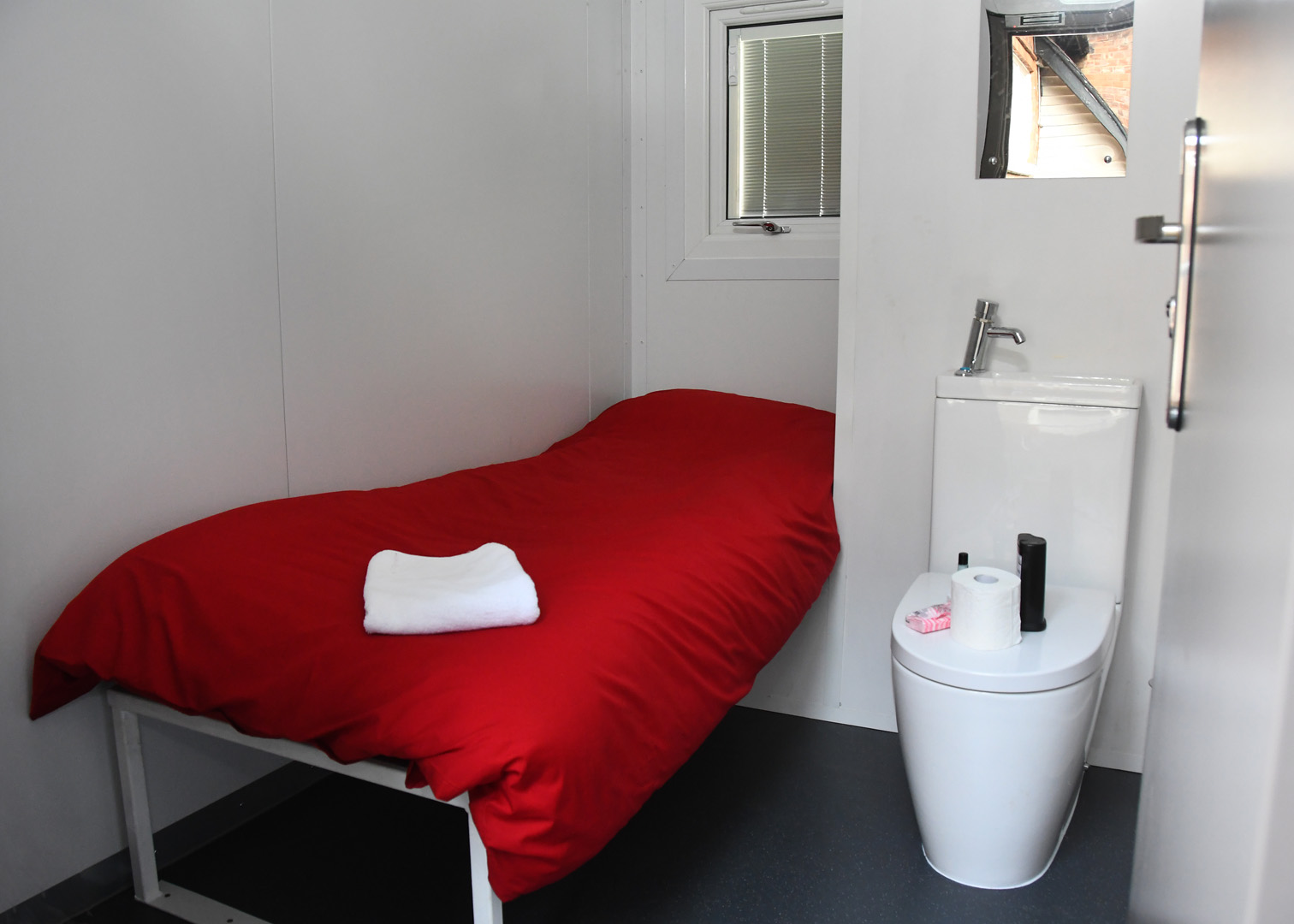 "The technology to make sure you are safe is amazing," Jay, a former rough sleeper who tested a NAPpad for the Salvation Army, said.
"On the streets, if you can't breathe, nobody knows — nobody knows where you are and nobody can call for help," he added. "This will be life-saving."
If the pilot project in York goes well, the Salvation Army and Protectal hope to eventually deploy NAPpads across the U.K.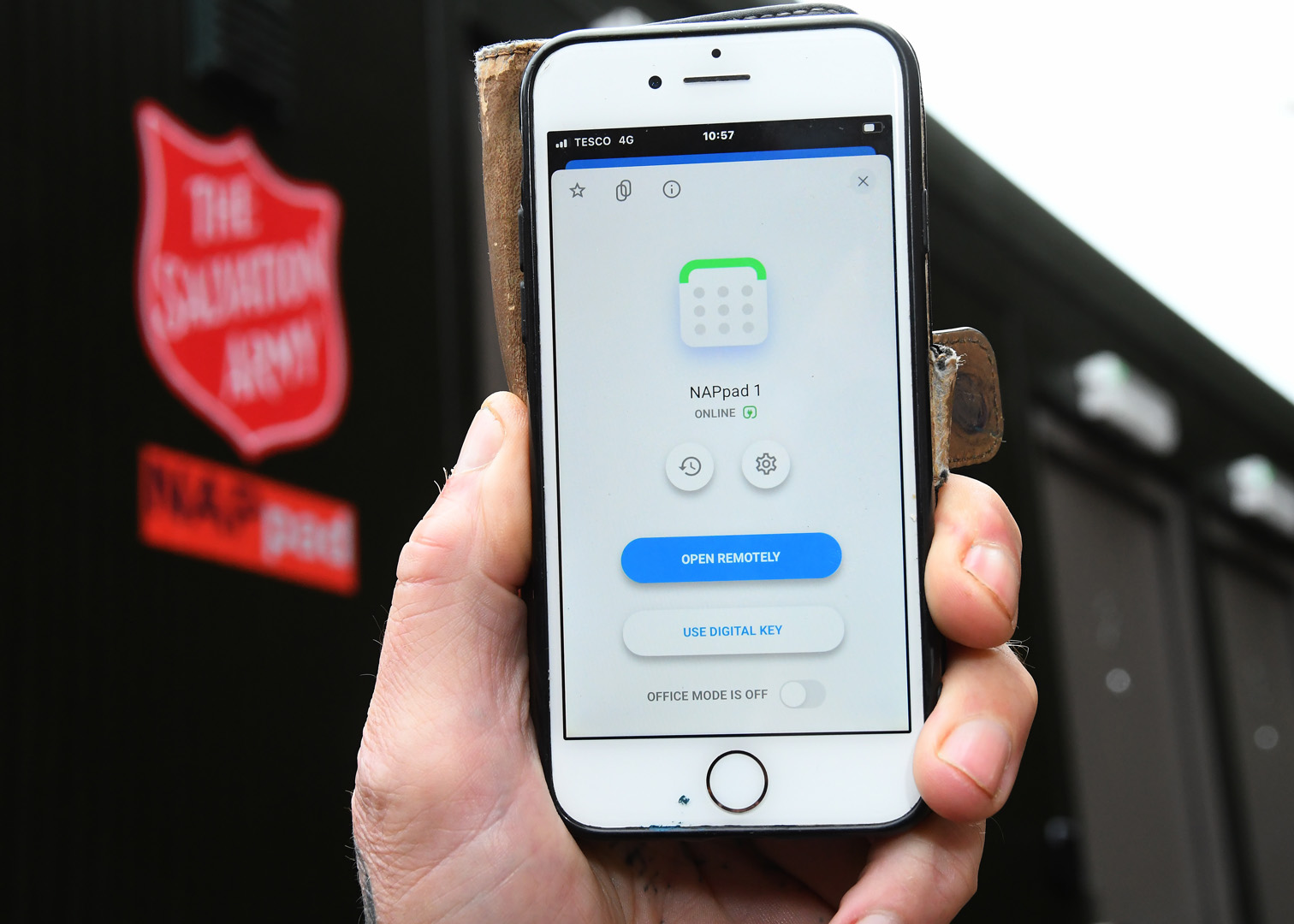 The big picture: NAPpads are designed to provide emergency shelter for rough sleepers — people contact the Salvation Army, and its workers can then use an app to lock or unlock each room remotely as needed.
But while NAPpads aren't a long-term housing option, they might enable rough sleepers to find permanent housing by connecting them to services that are normally found in shelters (social workers, mental health professionals, job training, etc.).
"Maybe these pods would just encourage them to come in from the cold and allow us to develop a relationship with the individual," Page told Big Issue. "That would allow them to move onto something more suited to their needs."
We'd love to hear from you! If you have a comment about this article or if you have a tip for a future Freethink story, please email us at [email protected].