World's largest 3D-printed affordable housing project launches in Kenya
It printed the first 10 houses in 10 weeks.
A group in Kenya is building the world's largest 3D-printed affordable housing development — and it managed to get the first 10 houses printed in just 10 weeks.
The challenge: Kenya is experiencing a serious affordable housing crisis.
More than 20% of its residents live in slums where clean water is scarce and disease is prevalent. Meanwhile, 90% of those who live in cities rent their homes, sometimes paying prices that eat up more than 75% of their net salaries — leaving them at constant risk of eviction.
The idea: In 2016, Holcim, a building materials company, and CDC Group, the UK's development finance institution (now known as British International Investment), created 14Trees, a joint venture focused on accelerating the commercialization of a kind of eco-friendly, affordable construction material, called Durabric.
In 2021, 14Trees announced a plan to approach Kenya's housing shortage from another angle, 3D printing a community of 52 affordable houses in the town of Kilifi. Once complete, the development, dubbed "Mvule Gardens," will be the largest 3D-printed affordable housing complex in the world.
"With today's rapid urbanization, over three billion people are expected to need affordable housing by 2030 … By deploying 3D printing, we can address this infrastructure gap at scale to increase living standards for all," said Jan Jenisch, Holcim's CEO.
What's new? In February 2023, 14Trees announced that it had finished printing the first 10 houses in the community. This phase took 10 weeks and required just one 3D printer, with the walls for each 2- or 3-bedroom house going up in 18 or 28 hours, respectively.
Pricing for the 3D-printed houses starts at 3,610,000 KES (~$28,000) — for comparison, the average price of a 2-bedroom house in Kilifi is 4,900,000 KES (~$38,000). Once the homes are roofed and painted, 14Trees will turn them over to their new owners.
"With 3D printing, you can … build faster like we have shown here with our 10 houses in 10 weeks," said Francois Perrot, 14Trees' managing director. "At the same time, we can achieve better cost efficiency, which will help make affordable housing a reality for the majority."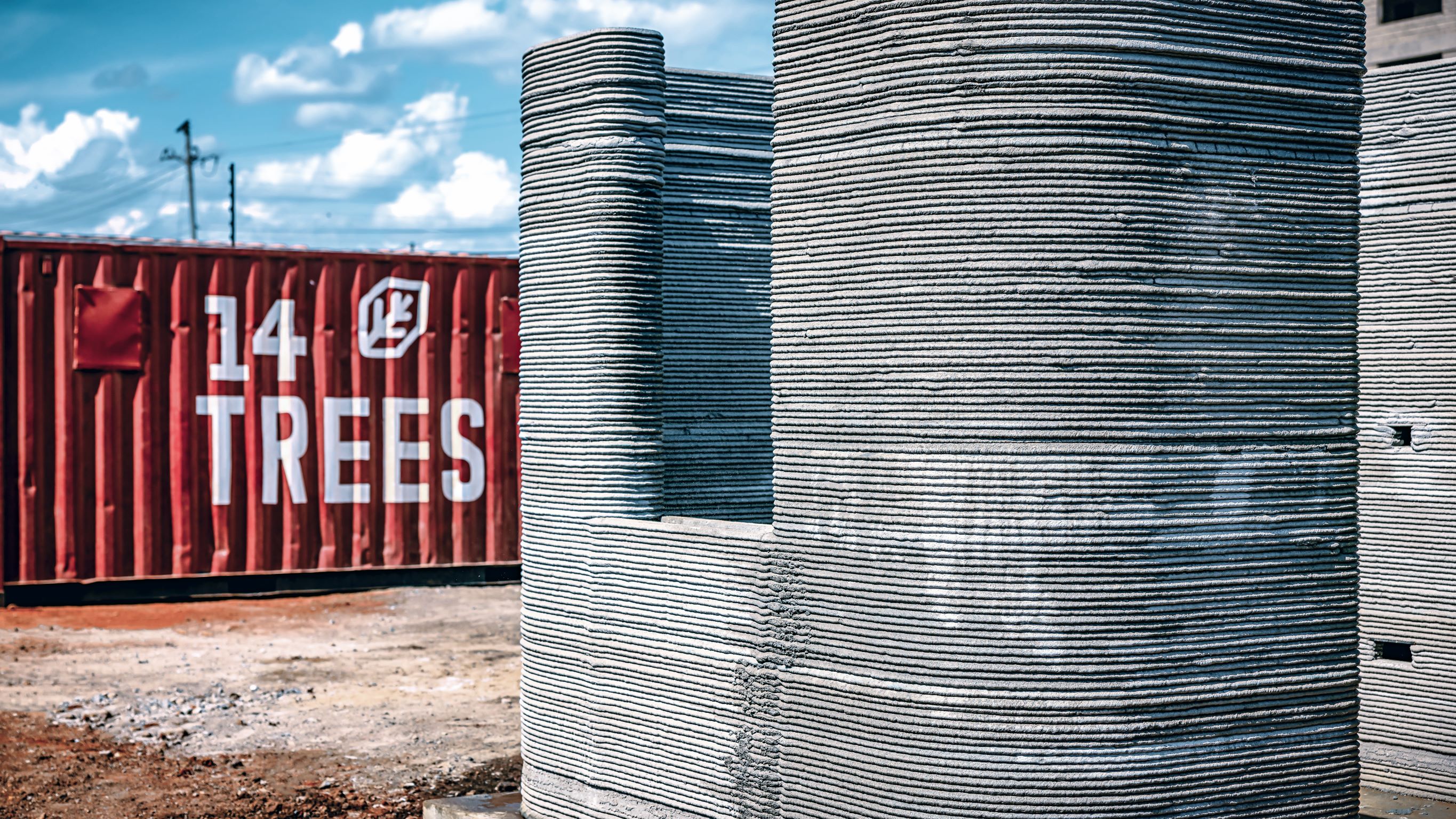 The bottom line: Most of the residents of Kibera, Kenya's biggest slum, earn less than $730 per year, meaning even lower-cost 3D printed houses are out of their reach — getting those people into safe homes will likely require significant investment by the Kenyan government.
14Trees' 3D-printed affordable housing could be a blessing to Kenyans who aren't living in such extreme poverty, yet also can't afford traditionally built homes — especially if the group is able to meet its goal of lowering construction costs with each additional phase of development.
We'd love to hear from you! If you have a comment about this article or if you have a tip for a future Freethink story, please email us at [email protected].