Fireside Project is a support line for your bad trip
Bad trips — or more accurately, "challenging experiences" — can be beneficial in the long run, with a little help.
We were somewhere through an episode of Workaholics, on the edge of the afternoon, when the drugs began to take hold.
First, the triangular flags, hung from nails on the living room wall, began undulating like flagella; next came the lava-lamp-faces.
These are pretty prosaic sights on psilocybin mushrooms, but… they didn't feel right.
They felt too much.
It was the beginning of a bad trip.
Those unexpectedly intense visuals came with a rushing torrent of thoughts that tacked towards the desperate; hours of rolling panic attacks ensued, backdropped by an animate world, where things moved and breathed and curled like hungry sundew leaves.
My friend stayed with me, abandoning their own experience to mitigate my bad trip as best they could. In our post-trip postmortem, we talked about how the bad trip could've been avoided.
But the damage had been done, and your Dope Science correspondent is pretty much off all psychedelics, because I don't know when I'll be in the right space to trust them again.
It's the exact situation that the Fireside Project, which launched a pilot run on April 14, is designed for. The nonprofit's mission is to help people "minimize the risks and fulfill the potential of their psychedelic experiences," says founder and director Joshua White — in particular, the risk of a bad trip.
Fireside provides peer-to-peer support via a hotline, texts, or live chat — not just for people on psychedelics, but also those facilitating psychedelic trips and people who want a non-judgemental space to talk about their experience. People who work around psychedelics, like therapists, clinicians, and ceremony leaders, can find support at Fireside, as well, White says.
A growing pile of evidence, collected by institutions like Johns Hopkins, Mount Sinai, and NYU, suggests that psychedelic-assisted therapy holds great promise for treating some of our most intractable mental health disorders, including depression and PTSD.
But bad trips, like any side effect, can erode interest in treatment.
Although research has found that even bad trips (or "challenging experiences," in the preferred euphemism) can actually correlate with lasting mental health benefits, they could prove a barrier to people seeking psychedelic-assisted therapy.
Whether pursued in a clinical setting or not, White wants Fireside to fill the role of digital trip sitter. (However, those manning the hotline are trained volunteers, not licensed therapists — so it isn't intended to replace professional mental health or medical services.)
"For me, Fireside Project arises from the feeling that no one should ever have to be alone with a psychedelic experience," White says.
"Ever. Anywhere."
Growing from Challenges
Despite the popularity of microdosing mushrooms, most of the evidence gathered by researchers thus far (and observed in centuries of Indigenous use) suggests that having a trip is crucial to achieving mental health benefits.
"It seems that having the strong psychedelic experience is what it's about," Matthew Johnson, the associate director of Johns Hopkins' Center for Psychedelic and Consciousness Research, told me during an interview last year on psychedelic mushrooms.
"We know the results are related to this sense of unity, the so-called 'mystical experience.' That's predictive of long-term success."
And sometimes, those experiences are… challenging. But challenging isn't always bad, per se.
Out in the wild, Johnson says, a bad trip can be simply bad: strangers at a Phish show may not be the best support system (though Phish phans may feel differently).
But in the right setting, with a trained trip facilitator to help you, processing difficult childhood memories or feeling your self-identity collapsing like a star could still be beneficial in the long run.
Fireside Project wants to build an ad hoc peer-to-peer support system, to mitigate harm and facilitate positive experiences.
No Lonely Psychonauts
As psychedelic-assisted therapy enters the mainstream, and states like Oregon decriminalize psychedelics, usage may increase — without proper preparation, support, and knowledge. That cocktail could lead to bad outcomes, White says, that could maybe harm the entire movement.
"Providing support to people, it simultaneously is minimizing the risk and helping them fulfill the potential of their psychedelic experiences."
Fireside's most acute mission is providing comfort and support to people in the midst of a challenging experience. You can call their hotline (put that number, 6-2-FIRESIDE, in your phone before you trip; trust me, working a phone on shrooms is… challenging) and speak with a volunteer trained to facilitate your trip.
That training is a melange, says Adam Rubin. As support line director, Rubin's job is to supervise volunteers and the overall functioning of the support line, as well as curate and administer the training program to Fireside's first cohort of volunteers.
The training program is derived from multiple sources, bolstered by Rubin's own experiences as a crisis counselor for White Bird Clinic, which dispatches mental health professionals in lieu of the police to people in crisis.
Rubin says their best practices are derived from the Multidisciplinary Association for Psychedelic Studies' (MAPS) harm-reduction Zendo Project, as well as from the Hakomi Institute, among other sources.
"We're drawing from all sorts of places … trying to create a best practices and best model going forward," Rubin says.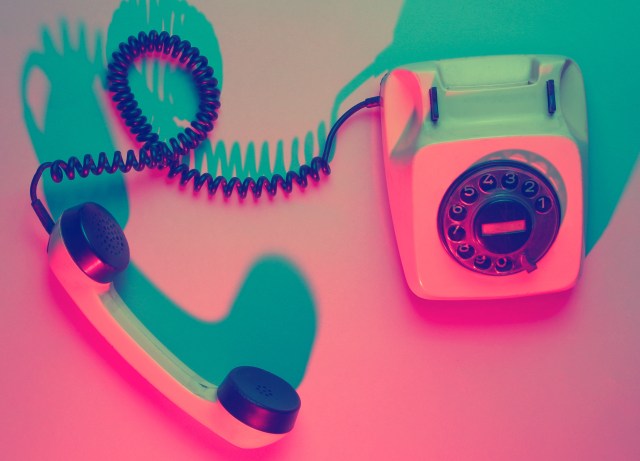 Fireside's volunteers need to be grounded, attentive, non-judgemental, present, accepting, and allowing. "We become almost like a mirror for someone else in their process," Rubin says. Presented with a bad trip, volunteers will try to work with callers to get through the experience, not "fix" it.
"Our role really is to be with them through those acute moments," says E.R., a support line volunteer; moments of distress, discomfort, even elation.
"Maybe they're having an amazing experience, and they just want to share it with somebody," E.R. laughs. "I'd love to get one of those calls."
In Rubin's experience — he's provided psychedelic risk reduction at over 45 events — it's not unusual for groups of friends to do psychedelics and have a member have a more intense or challenging journey than the others. Providing proper support for these people is crucial to mitigating and avoiding traumatic experiences.
"So much of my trips are either enhanced or not by the company that I'm with," E.R. says. "When the people can feel confident and comfortable and secure in their own skin, I think that transfers."
Everyone Around the Fire
Aside from his own beneficial psychedelic experiences, E.R. has another motivation to volunteer: "I am an Afro-Latino male, and I believe that it is important that all people are represented in this work, because it belongs to all of us."
That same motivation is built into Fireside.
"One of my biggest passions … is creating spaces where people can be fully authentic, they can be seen, they can be heard," says Hanifa Nayo Washington. As Fireside's "Cultivator of Beloved Community," Washington's job is to ensure the support line supports equity practices and a sense of belonging for all.
Fireside looks to provide a space to talk about your psychedelic experience, sans judgment, as well as pointing you toward other resources — it's important to note Fireside is not a replacement for trained therapists or psychedelic-assisted therapy.
However, for people without peers into psychedelics — or members of marginalized groups, facing down the predominantly white psychedelic community — a free support line may provide an important outlet.
"The hope is that we'll have a diverse volunteer pool," White says.
Washington feels that Fireside is equity and liberty-based at its core, by providing support for free and making it as accessible as possible, but the nonprofit has an even more ambitious goal.
Contingent on raising enough funds — which will likely not happen in its first year — Fireside Project volunteers who come from marginalized communities and fulfill a one-year commitment will be able to apply for the Fireside Equity Fund, which will provide financial support to further their careers in the psychedelic field.
The idea is to ensure an inclusive space.
"As long as people have been people, we've been gathering beside the fire to connect, to be in community, to heal together, to trip," White says.
That cosmopolitan community numbered 240 strong for Fireside's virtual opening ceremony on the 14th, White tells me via email, and they're received a steady stream of calls and texts from people in need of support, both during and after their experiences.
The response has been "beautiful," Rubin says; there are people reaching out to talk through experiences they've spent years living with alone.
"Without the support line," White says, "they would have had no one to turn to."
We'd love to hear from you! If you have a comment about this article or if you have a tip for a future Freethink story, please email us at [email protected].