First personalized CRISPR therapy approved for trial
The treatment is designed to treat one man's rare mutation — and his brother spearheaded its development.
The FDA has given the greenlight to test the first personalized CRISPR therapy, which was developed specifically to treat one man's unique genetic disorder.
The gene therapy, created by a team of scientists assembled by his brother, may not only extend his life but potentially herald a new age of personalized genetic treatments.
The disease: Duchenne muscular dystrophy (DMD) is a rare disorder caused by mutations in the DMD gene, which controls dystrophin, a protein that strengthens and protects muscle fibers.
Mutations in the gene prevent the body from producing enough dystrophin, which causes progressive muscle weakness and deterioration. Eventually, the heart and lungs stop working properly, leading most people with DMD to die before they're 30.
The patient: Terry Horgan is now 27 — and of the hundreds of different mutations that can cause DMD, his is one of the rarest.
Because of that, he wouldn't have benefitted from many recently trialed gene therapies for DMD. Those trials also typically involve children, so even the therapies that might have helped Terry when he was younger were now out of reach.
He didn't have any trouble getting accepted for a new trial at UMass Chan Medical School, though. The CRISPR therapy it's testing was specifically designed for him — by a team assembled by his older brother, Richard Horgan.
Family affair: In an attempt to help his brother overcome DMD, Richard founded the nonprofit Cure Rare Disease in 2017, when he was still a student at Harvard Business School.
Within a few years, the nonprofit had researchers from UMass Chan, Yale University, and other institutions developing and testing a unique DMD treatment for Terry's mutation. And in July 2022, the FDA approved the treatment (CRD-TMH-001) for a clinical trial.
"We're finally here," Richard told the Boston Globe. "We're cautiously optimistic."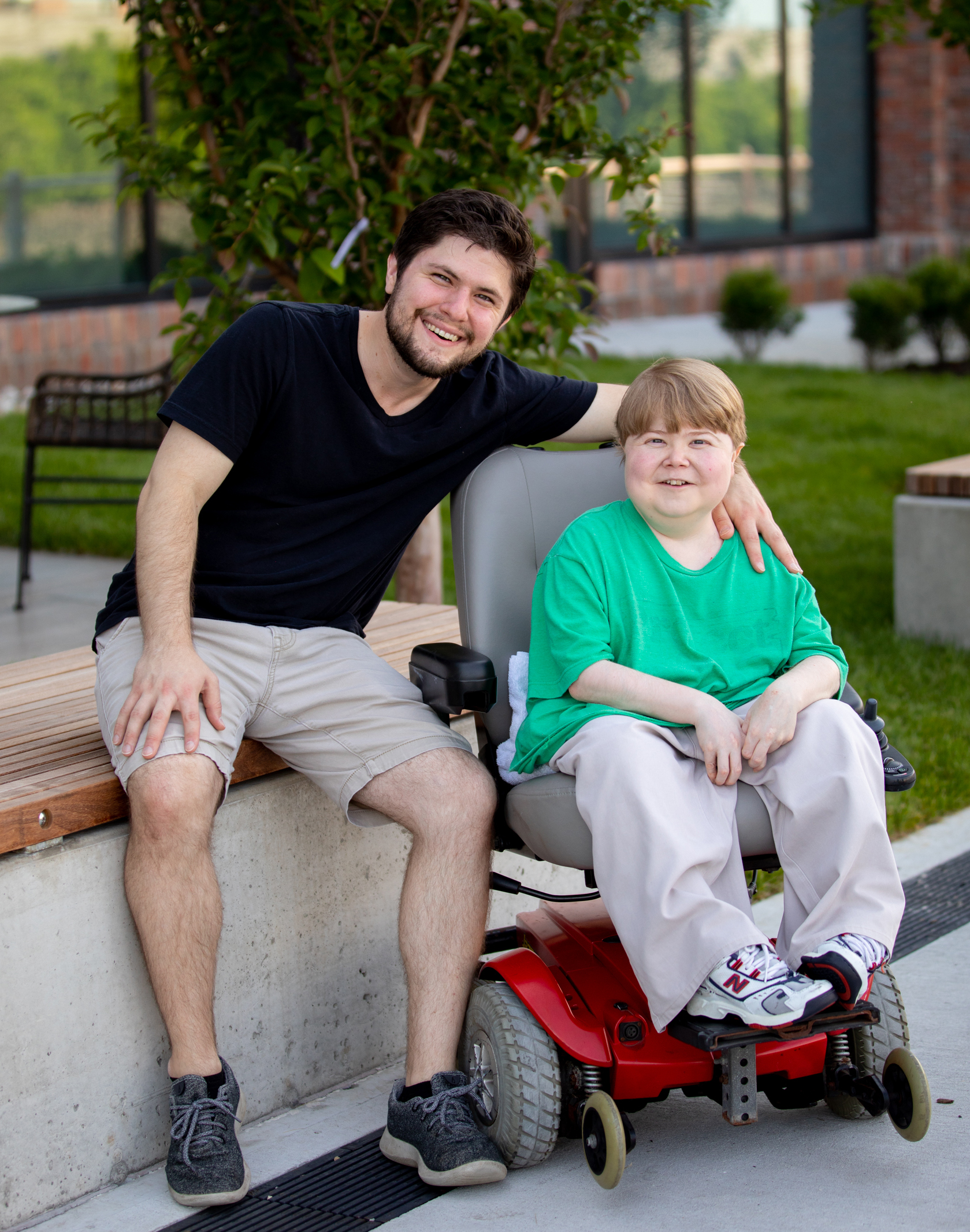 How it works: The new DMD treatment uses a hollowed-out virus to deliver a CRISPR gene editing system, which is designed to boost production of an alternative form of dystrophin in his skeletal muscles.
The new therapy will be delivered via a single intravenous injection. To minimize the risk of his immune system attacking the virus, Terry will be treated with immunosuppressants prior to receiving the drug. He'll then stay in the hospital for several days of monitoring after.
The researchers plan to follow-up with Terry for 15 years. The hope is that the treatment will stabilize his condition and maybe even give him back some of his strength.
"[I]f we can see some improvement in cardiac and pulmonary functions, that will be awesome," said Richard.
The big picture: Terry will be the only trial participant, and if the DMD treatment works as hoped, he'll likely be the only person to ever receive it, due to the rarity of his specific mutation.
While it's unusual to spend millions of dollars and countless hours developing a drug for just one person, the new DMD treatment — if it works — is likely to help many other patients.
This will be the first human trial of a CRISPR therapy designed to change how the body responds to existing genetic code, rather than changing the genes themselves. It's also the first trial of a personalized CRISPR treatment, and it's the first trial of gene-editing technology, like CRISPR, for muscular dystrophy.
"This is just the beginning of CRD's efforts to develop more therapeutics to treat rare and ultra-rare diseases."

Richard Horgan
All the first-of-its-kind data generated from this trial could help researchers develop their own gene-editing treatments to help people with rare diseases, like Terry, or common ones.
"N-of-one clinical trials could be a way of building a safety profile for new experimental drugs," said Monkol Lek, a Yale scientist who played a major role in developing the DMD treatment. "One way you avoid making the same mistakes is to share data."
Cure Rare Disease isn't stopping at this trial, either. While working to help Terry, the nonprofit developed a framework for developing and trialing therapies for rare diseases, and it now has several other treatments in its pipeline.
"This is just the beginning of CRD's efforts to develop more therapeutics to treat rare and ultra-rare diseases," said Richard.
Update, 8/23/22, 10:15 a.m. ET: This article was updated to clarify that the drug was designed to treat Terry's mutation, not Terry himself.
We'd love to hear from you! If you have a comment about this article or if you have a tip for a future Freethink story, please email us at [email protected].