First neuron-level map of a monkey brain revealed
It took just 100 hours to produce the groundbreaking image.
Chinese researchers have produced the first high-resolution 3D image of an entire macaque monkey brain — an achievement that could have huge implications for the treatment of human diseases.
The challenge: The human brain is incredibly complex, with an estimated 86 billion nerve cells. If we can map all of those cells and the connections between them in a healthy brain, we could use that as a guide for understanding brain disorders.
However, because the brain is so complex, no one has been able to produce such an image — there's just too much data to collect and process. The best we can do are high-resolution images of small parts of the brain or lower-resolution images of the whole thing.
What's new: We are getting closer to the holy grail of a high-res human brain map, though — in July, U.S. researchers announced that they'd imaged an entire mouse brain at the micron level (a micron is 1/10,000 of a centimeter).
Now, a Chinese team has imaged a whole monkey brain — which is 200 times larger by volume and a better model for the human brain — at that same resolution.
Mapping a monkey brain: To produce their monkey brain image, the researchers first injected the animal with a virus modified to produce a fluorescent protein in its neurons. This made it easier to image the inner structures of the monkey's brain cells.
In an autopsy, the researchers removed its brain, divided it into 250 slices, and imaged each one with a laser scanner. They then used AI-powered software, co-developed with MIT and UCLA, to stitch the slices together to produce the 3D model.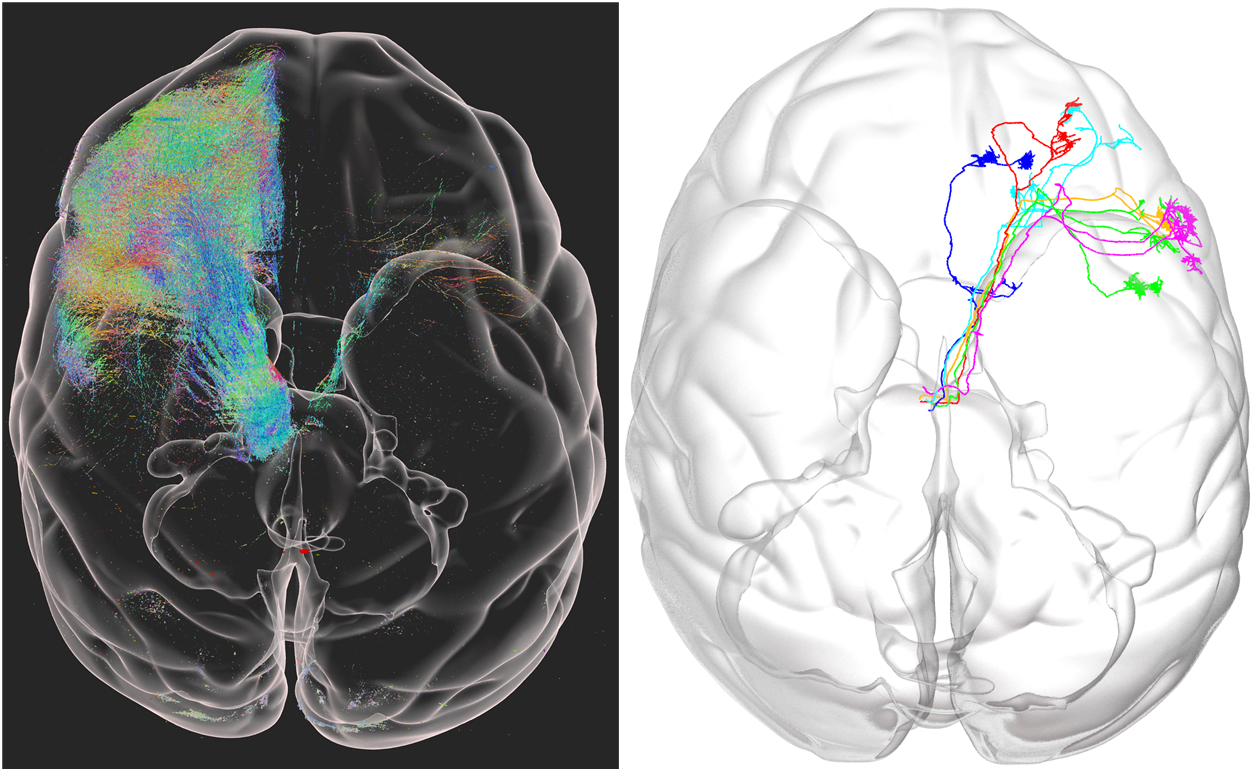 The whole process — slicing, imaging, reconstructing — took less than 100 hours, according to the researchers' paper, published in Nature Biotechnology.
"[This work] represents a tour de force in this rapidly moving field," Wang Xiaojing, a New York University neuroscientist who wasn't involved in the study, commented in a news release.
Looking ahead: The scientists hope that the monkey brain model will prove useful for research into Parkinson's and other brain disorders.
With further development, they believe their imaging technique could be used to create models of other organs and tissues, too — and maybe even the human brain.
We'd love to hear from you! If you have a comment about this article or if you have a tip for a future Freethink story, please email us at [email protected].