You'll be able to buy this flying car for $190k in 2024
And you won't need a pilot's license.
A new electric vertical take off and landing (eVTOL) vehicle has joined the growing flying car space. You don't need a pilot's license to fly it — but you will need $190,000.
The background: California-based startup Opener has been developing eVTOLs since 2011, when founder Marcus Leng flew a proof-of-concept aircraft that he had constructed himself (using wooden chopsticks as part of the build).
Seven years later, the company unveiled its first pre-production vehicle, Blackfly, and in July 2023, it delivered the first Blackfly to a customer.
The Helix eVTOL: It's not clear whether Opener plans to deliver any more Blackflies, though, because it has now unveiled its first production vehicle, Helix. The startup also announced that it is changing its name to Pivotal.
"Helix presents the next iteration of 10+ years of innovating, testing, and delivering on the promise to give individuals access to small, yet mighty aircraft," said CEO Ken Karklin. "Pivotal reflects our mission to transform movement with the power of flight."
The specs: Helix is a single-seater eVTOL shaped like a sideways H. The pilot sits in the middle part of the H, with a fixed wing in front of them and one behind them. Four propellers on each wing provide lift and propulsion.
Helix has a top speed of 62 mph and a range of about 20 miles. Depending on the model, it can take from 75 minutes to 4.5 hours to charge, and unlike some other flying cars we've seen, this one can't actually drive on the ground — it needs to be flown or moved in a trailer.
The base price of the Helix eVTOL is $190,000, and Pivotal plans to begin accepting orders for 25% down on January 9, 2024. The first vehicles will start shipping on June 10, 2024, and the cost of options, such as a transport trailer and fast charging, are TBA.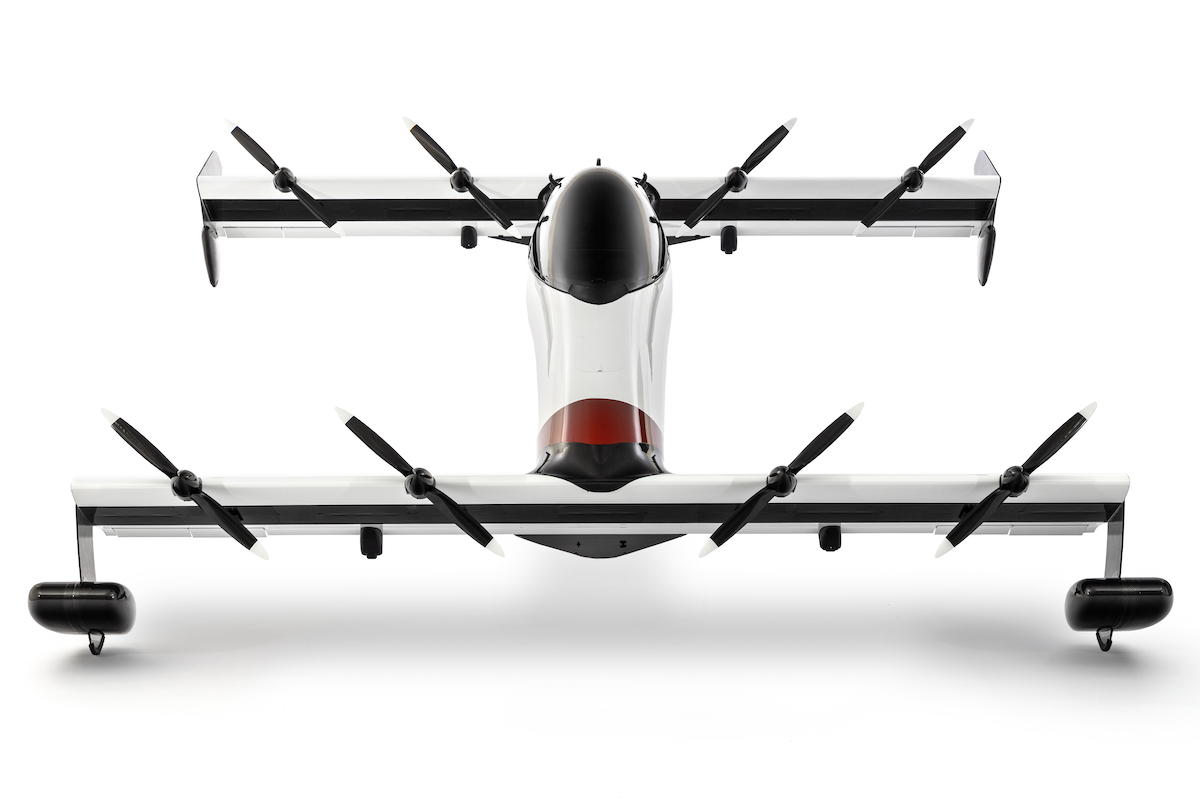 Looking ahead: While operators won't need a pilot's license to fly the Helix eVTOL, Pivotal will require them to undergo a 1-2 week training course. After that, they'll be cleared to fly the vehicle only during daylight hours in Class G airspace over uncongested areas.
Those limitations mean no one is going to be using a Helix to zip from one side of a city to another — the way that many startups envision their eVTOLs being used. But based on videos of Blackflies in flight, it's not hard to understand why someone might want a Helix for recreation.
Still, Pivotal does say it plans to develop two- and four-seater eVTOLS in the future, so if Helix takes off, it's possible the startup could get into the flying taxi space with future models.
We'd love to hear from you! If you have a comment about this article or if you have a tip for a future Freethink story, please email us at [email protected].