Treating broken bones in war zones made easier with low-cost device
The device costs one-tenth the price of commercial versions, and it could save limbs from being amputated.
When someone suffers a severe bone fracture, the first step in treatment is often to stabilize the broken bone with an external fixator — more than a splint, it's a solid frame that holds bones in place. It's a technique that dates back to ancient Greece.
But today, it can be difficult to find modern versions of these devices in developing nations and warzones, due to supply chain disruptions and high prices — one external fixator can cost more than $5,000 in some markets. Without external fixators, people sometimes resort to using homemade or low-quality devices in treatment, putting patients at risk of infection, deformity, and amputation.
A new design aims to boost the availability of external fixators. Researchers at Imperial College London have developed a low-cost external fixator that can be manufactured in any location that has access to basic manufacturing methods and materials.
The device, described in a paper recently published in Frontiers in Medical Technology, is currently being trialed in Gaza, Ukraine, and Sri Lanka.
"We have managed to develop an external fixator that is one-tenth of the cost of commercial devices but with similar performance," said lead researcher Dr. Mehdi Saeidi, from the Department of Bioengineering at ICL, in a press release.
Imperial fixator: An external fixator is essentially a metal frame that holds broken bones in an optimal position during the healing process, or until surgery or other procedures can be performed. It typically consists of metal rings situated around the outside of the skin (although these aren't always necessary), connected to metal pins or screws that surgeons insert into undamaged parts of bone.
The new device — called the Imperial fixator — is similar to conventional external fixators, but it features only one rod to connect the four clamps (conventional designs often use several rods).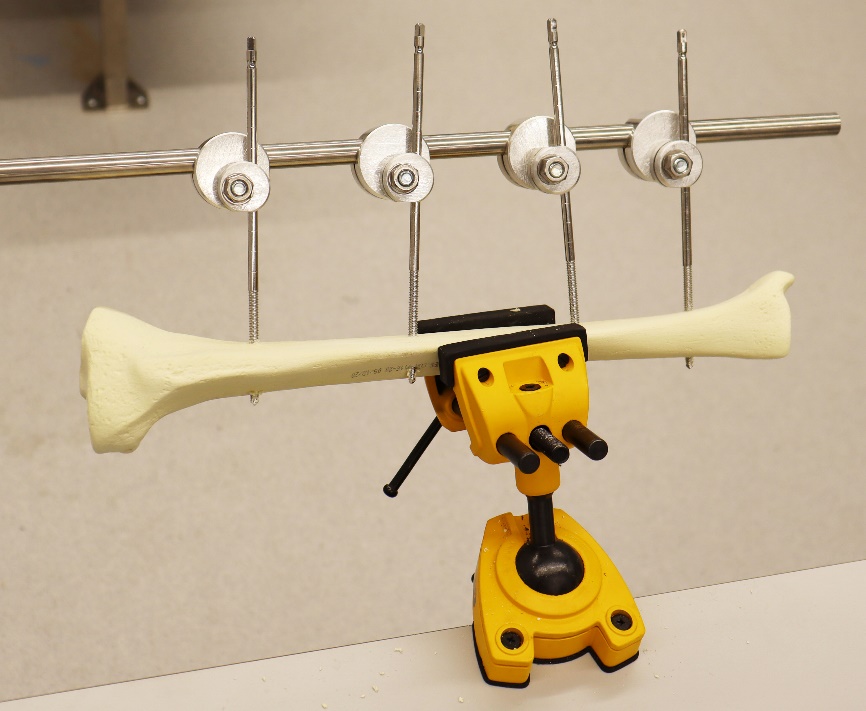 The real innovation lies in how easy it is to manufacture. To simplify the building process, the researchers published the design drawings online for free, and they also developed a manufacturing toolkit containing a saw, drill bit, and cutting guides.
Engineers can use this kit anywhere in the world that has access to basic workshop equipment and common materials like stainless steel and aluminum.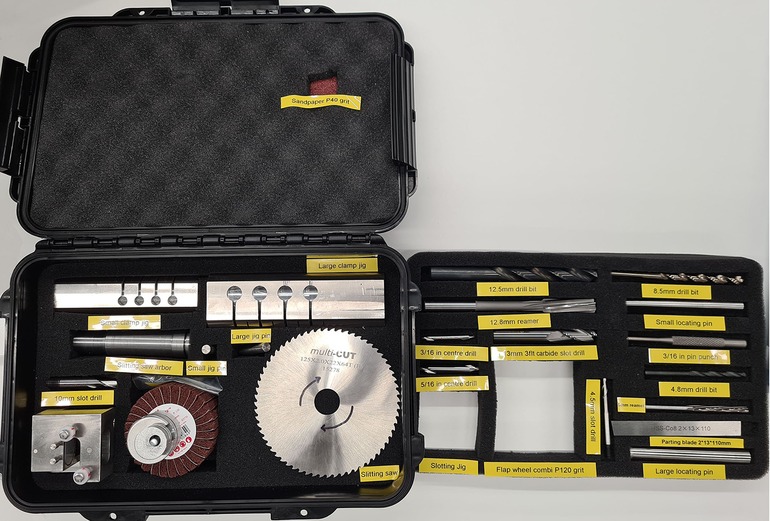 "In addition to minimizing the required experience/training to produce the devices, using this toolkit leads to increased manufacturing accuracy, decreased manufacturing time, and a more standardized process, as well as being less dependent on the quality of the equipment," the researchers noted.
The device is designed to treat fractures of long bones in the lower body (the tibia and femur), though the researchers noted that the design could also be modified to treat upper-limb fractures. Tests on tibia and femur fractures suggest that the performance of the device is comparable to commercially available external fixators.
But these results come from tests on cadavers. The device is being used on patients in ongoing clinical trials, but the results of those tests are not yet available.
In Ukraine and Gaza, the Imperial fixator is being used to treat victims of gunshots and other combat-related injuries. To date, more than 500 Imperial fixators have been manufactured in Poland, where surgeons who were treating victims of the Russia-Ukraine conflict had reached out to the Imperial researchers requesting additional external fixators.
Surgeons are also using the Imperial fixator in Sri Lanka to treat people injured in traffic accidents, which account for roughly 70% of fractures in low- and middle-income nations, according to the study.
In addition to ensuring that the device is effective and safe to use, the researchers hope that the clinical trials will also confirm that the Imperial fixator is able to be cleaned, sterilized, and reused.