Startup uses DALL-E to make food menus more appealing
Adding images produced by AI could potentially boost online orders, but consumers might not like it.
Food tech startup Lunchbox is encouraging restaurant owners to add images to their online menus to boost sales — and if they can't afford a photographer, a text-to-image AI is available to generate the pics for them.
The challenge: Gordon Ramsey might despise a menu with photographs, but online menus with item photos get up to 44% more monthly sales than those that are text-only, according to a recent DoorDash study of more than 15,000 small business merchants.
Not every restaurant owner has the time, money, or skill needed to produce professional-looking photographs of their dishes, though.
The AI Food Generator: Lunchbox, a New York-based startup that builds online ordering systems for the food service industry, has now partnered with OpenAI to make the lab's text-to-image AI DALL-E 2 available to restaurateurs in need of food photography.
Now, anyone can go to Lunchbox's AI Food Generator, type in a description of a menu item, and receive up to four images they can then include with their online menu. They also have the option of specifying a background and a style for the images.
"If the bot doesn't give you exactly what you were looking at the first go around, try adding more detail to your inquiry and generating again," suggests Lunchbox.
"Customers should see a realistic representation of what they will receive when ordering online."

DoorDash
The cold water: Even when asked to produce images in a "realistic" style, the pics generated by the AI Food Generator still look AI-generated, and it seems unlikely that even the most precisely worded prompt is going to lead to a photo that looks just like a real menu item.
That can be a problem if a restaurant owner is hoping to include the AI photos with their menu on a service like DoorDash, which requires that images displayed on its app accurately reflect the food customers are purchasing.
"Customers should see a realistic representation of what they will receive when ordering online," DoorDash told Business Insider. "Showcasing high-quality, accurate menu images are crucial for maintaining customer trust and generating sales through DoorDash."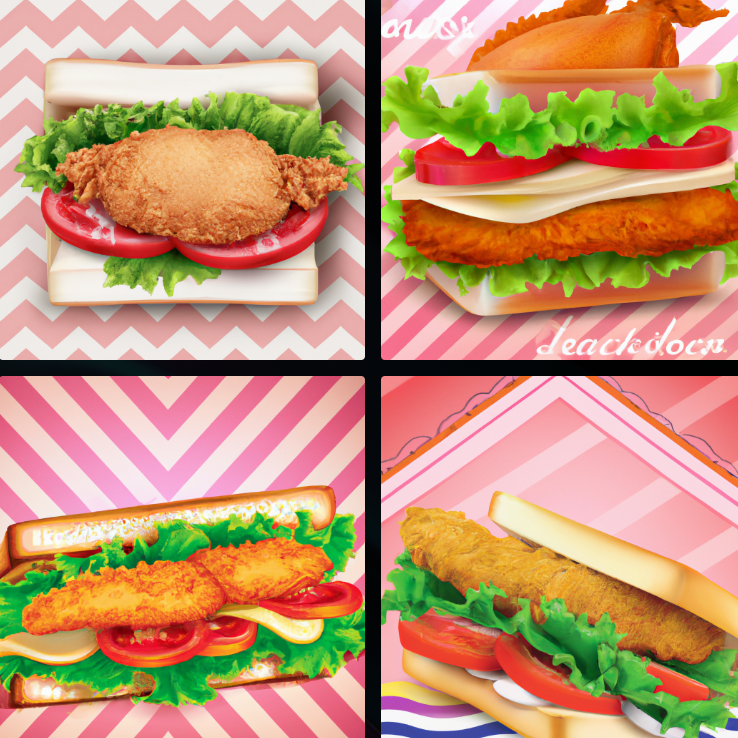 If a restaurant owner's plan is to include the pics on their own website, they wouldn't have to worry about violating a third-party's rules about accuracy.
They might have to worry about losing customers, but it's not clear whether using photos of food that isn't actually served on a menu would be illegal — at least in California, in 2019, a state court ruled that menus aren't the same as advertisements and therefore can't be the subject of false-advertising claims.
The bottom line: Lunchbox CEO Nabeel Alamgir told Insider that its AI Food Generator produced 175 million photos within four weeks of launch, but the company isn't able to track who is using the tool, so it's not clear whether the images are actually appearing on menus.
That means we have no way of knowing whether including stylized graphics, like the ones above, on a menu would increase orders as much as photos of actual dishes, but they could be more eye-catching than an "Image Coming Soon" placeholder or no photo at all.
Alamgir also told Insider that Lunchbox pays OpenAI a "small fee" per query — that fee might be offset if the interest the partnership is generating in Lunchbox leads to more customers for the startup.
Either way, the AI Food Generator is free to users, so anyone interested in comparing their sales before and after adding AI-generated pictures to their menu can do so relatively risk-free.
If they already have access to DALL-E 2, though, they could always skip the middleman and generate their own food photos directly on OpenAI's site — the only noticeable difference is that they'll have to include instructions for background and style directly in the prompt field.
We'd love to hear from you! If you have a comment about this article or if you have a tip for a future Freethink story, please email us at [email protected].