World-class surfers help kids with disabilities ride the waves
A hospital's annual adaptive sports outing gives kids the experience of a lifetime.
A New York hospital's recent adaptive sports outing gave 10 pediatric patients the experience of a lifetime, letting them ride the ocean waves with the help of two world-class surfers.
The challenge: Participating in sports can do more than improve a child's physical health — it can also provide stress relief, improve focus, and increase confidence.
Physical disabilities can prevent some kids from ever getting a chance to play traditional sports, though, and access to adaptive sports — the kind designed to account for disabilities — may be limited due to cost or a simple lack of programs.
The idea: To help more children with disabilities participate in sports, New York City's Hospital for Special Surgery (HSS) created the Adaptive Sports Academy (ASA). It sponsors outings during which pediatric patients try a sport with the help of trained instructors and specialized equipment.
"Our adaptive sports trips encourage young people with physical disabilities to challenge themselves by trying new sports, while building their self-confidence and encouraging independence," Peyton Katz, pediatric patient and family care coordinator at HSS, said in a press release.
"Some of the kids are not sure at first how well they'll do, but they almost always exceed their own expectations," she added.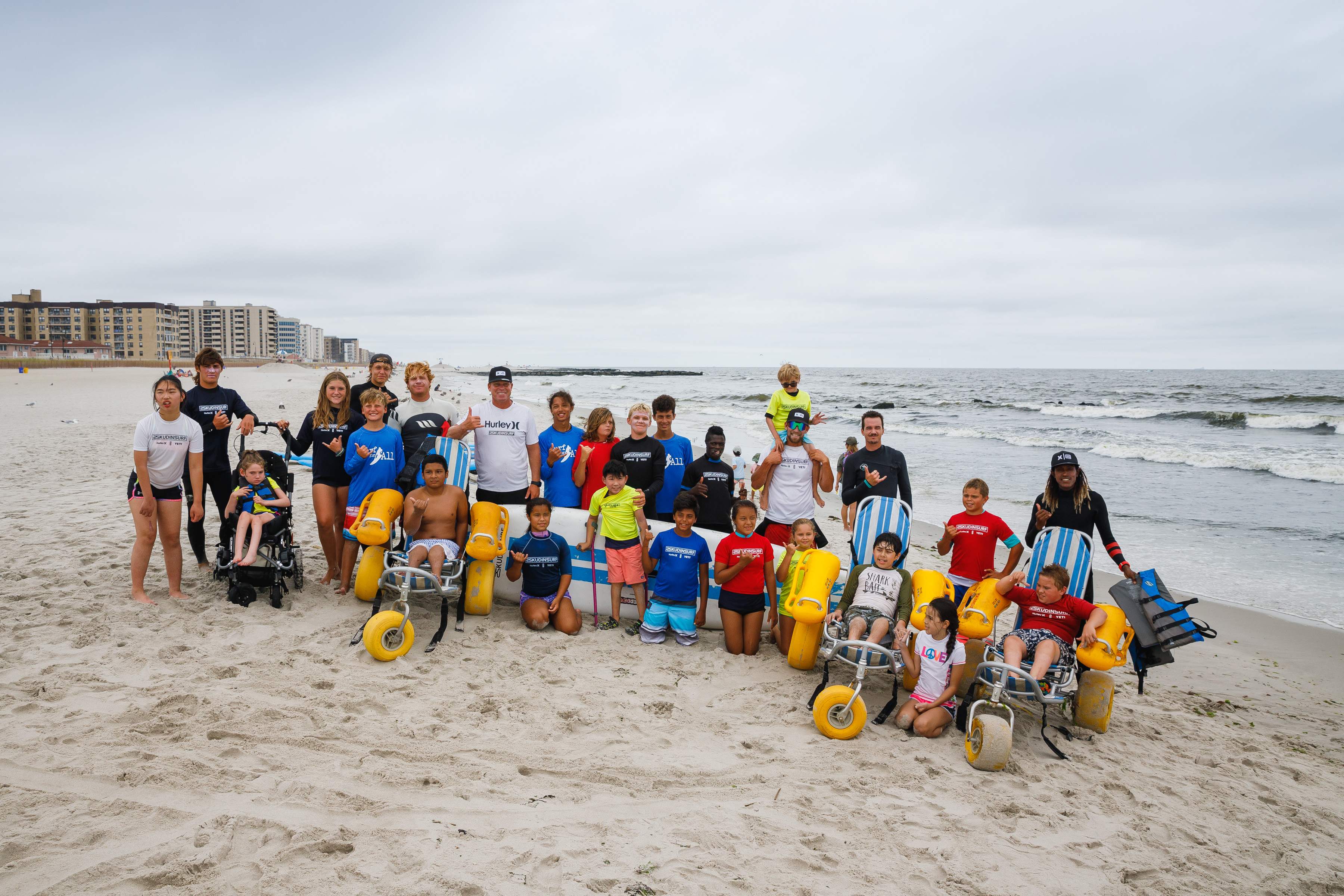 Hanging 10: During past ASA trips, participants have gotten a chance to go snow skiing, horseback riding, and more, but for 2021, the program decided to hit the beach, taking 10 patients and their siblings surfing.
After receiving a lesson from brothers Will and Cliff Skudin — co-owners of Skudin Surf and world-class surfers themselves — the kids got a chance to ride the waves.
"I feel like the instructors understood me really well."

Alex Nowakowski
Most of the participants in 2021's adaptive sports outing had cerebral palsy or another movement-affecting condition, and some needed to use a wheelchair to reach the water, but that didn't prevent them from getting the full surfing experience.
"I couldn't believe it when the instructor lifted him up on the surfboard — I thought they would just sit him down," Magdalena Nowakowski, mother of 12-year-old Alex, said. "It was amazing! They rode a wave all the way down, and the smile on Alex's face was just pure joy."
"It was cool," Alex added. "There were a lot of waves. I feel like the instructors understood me really well."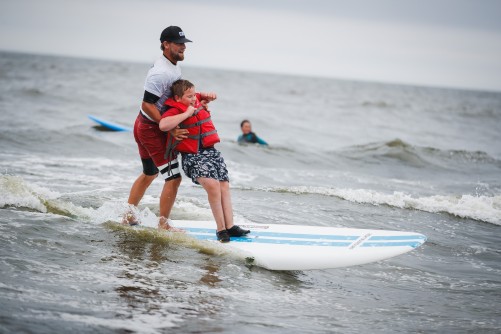 Back on track: HSS had to cancel its 2020 adaptive sports outing due to the pandemic, so this year's event was particularly welcome.
"For many of the kids, it was a chance to experience moving their bodies and using their muscles in ways they've never experienced before," David M. Scher, a pediatric orthopedic surgeon at HSS, said.
"It was also a wonderful opportunity for them to go outside and enjoy the fresh air," he continued. "Over the past year, such opportunities have been limited for many of the kids."
We'd love to hear from you! If you have a comment about this article or if you have a tip for a future Freethink story, please email us at [email protected].